Review: Anti gravity yoga
I was invited to attend an anti gravity yoga class at The Third Space in Soho. Of course, having recently completed my yoga teacher training, I absolutely JUMPED at the idea since I've ALWAYS wanted to try out anti-gravity yoga!
The two anti-gravity yoga teachers Esther and Nadia were SO super helpful and friendly. Esther led the class and helped me get into my hanging cocoon safely and securely –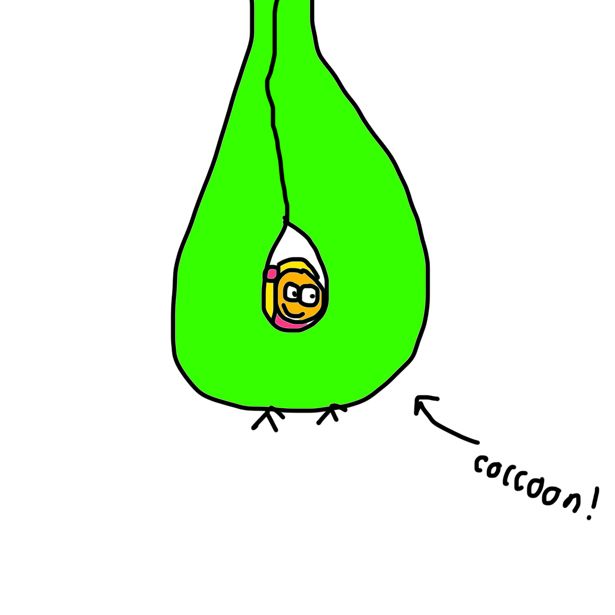 I must say, thinking about it, it is a rather a strange experience – just hanging around in a gym room with all your yoga buds wrapped up in their little cocoons next to you!
haha!
The class itself, was LOADS of fun – and it did make me feel like a kid again swinging on monkey bars! It's easy to see how the classes can be adapted to suit various class styles. You could tailor an anti-gravity class to be more restorative – with loads of lying and swinging in the cup of the cocoon and lots of hanging upside down letting the spine lengthen down and releasing the compression of the lower vertebrae.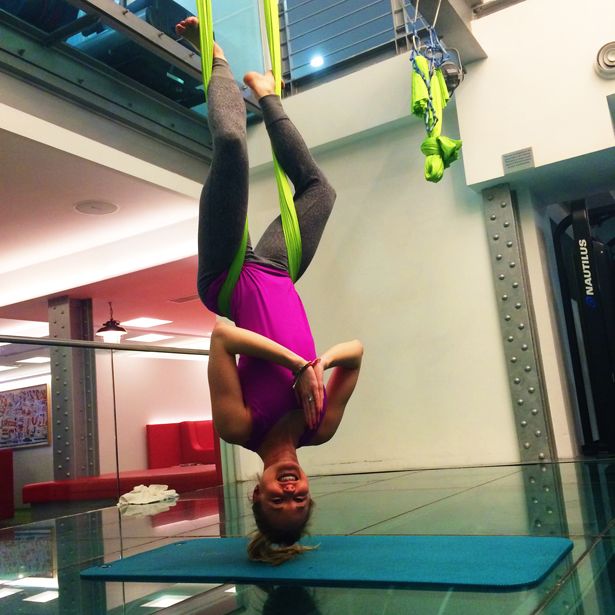 The classes can also be tailored to suit a more high energy class, including loads of pulling up on the cloth using the arms as well as engaging the abs to hold the legs up parellel and using the the core to stabilise the body from swinging around. I absolutely LOVED the hamstring work that can be done in anti-gravity yoga. Unlike working into splits on the floor, where you have bony knees and the weight of the body weight to contend with, working into splits in the hammocks – gives you the freedom to stretch into the hamstrings while controlling the weight into your legs by using the arms and core to hold yourself up.
Just like in "regular" yoga, some of the poses have different names – ie: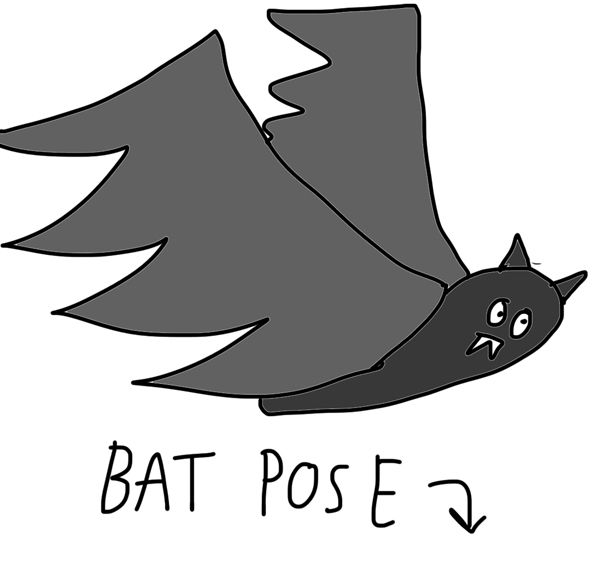 #Nailedit
hahahaha
Although it was less what I would consider "yoga" (coming from a more traditional sense – ie: breathing into the poses, setting intentions, using drishti etc), the anti gravity yoga was awesome to try out! Because I was having so much fun getting into the hammock and swinging around and trying all the different manoueveres, I hardly noticed that I was really even "working out" so I was SUPER surpised the next day to find that I could hardly move my arms –
Along with half my back, triceps and core –
Getting a workout, where you don't even KNOW you're getting a work-out, feels like the BEST kind of work out to me!!
Thank you SO much to Esther and Nadia – you guys were so awesome, I had such fun! You can book into one of their classes by heading over to the Third Space Website – they have branches in both Soho and in Marylebone.