How to Stay Inspired: Friday Inspire-Day
I have been thinking a lot about the purpose of this website lately. I have also been thinking a lot about the purpose and function of indieBerries.com (the personal/cartoon blog I've had for a long time now). There are big changes coming for both sites and I am feeling excited.
But let's start with CheDyer.com.
For me, the purpose of this website is to be able to share the power of yoga. To teach yoga and it's philosophy. To build a community of people who are invested in the things I wish to share and the way in which I teach. I want to share my experience of the connection between the philosophy of yoga and the poses that we practice on the mat in a way that makes a little bit of sense to the modern yogi. My aim is to show the impact yoga has had on my life in the hopes that it may inspire others to make space for it in their own lives.
My purpose for this website is to become a complete hub of yoga learning, of healthy lifestyle living and good dose of inspiration in the form of ideas, practices, new things to learn, activities to try, interesting things to implement, all with a little creative flair.
In line with this – I will be introducing a new weekly feature on this blog – "Friday Inspire Day". Every week I will be sharing something small (or big!) to amp up the inspiration and keep you feeling inspired.
This first week, I'm sharing something so simple that it's easy to overlook – The Solo Coffee Date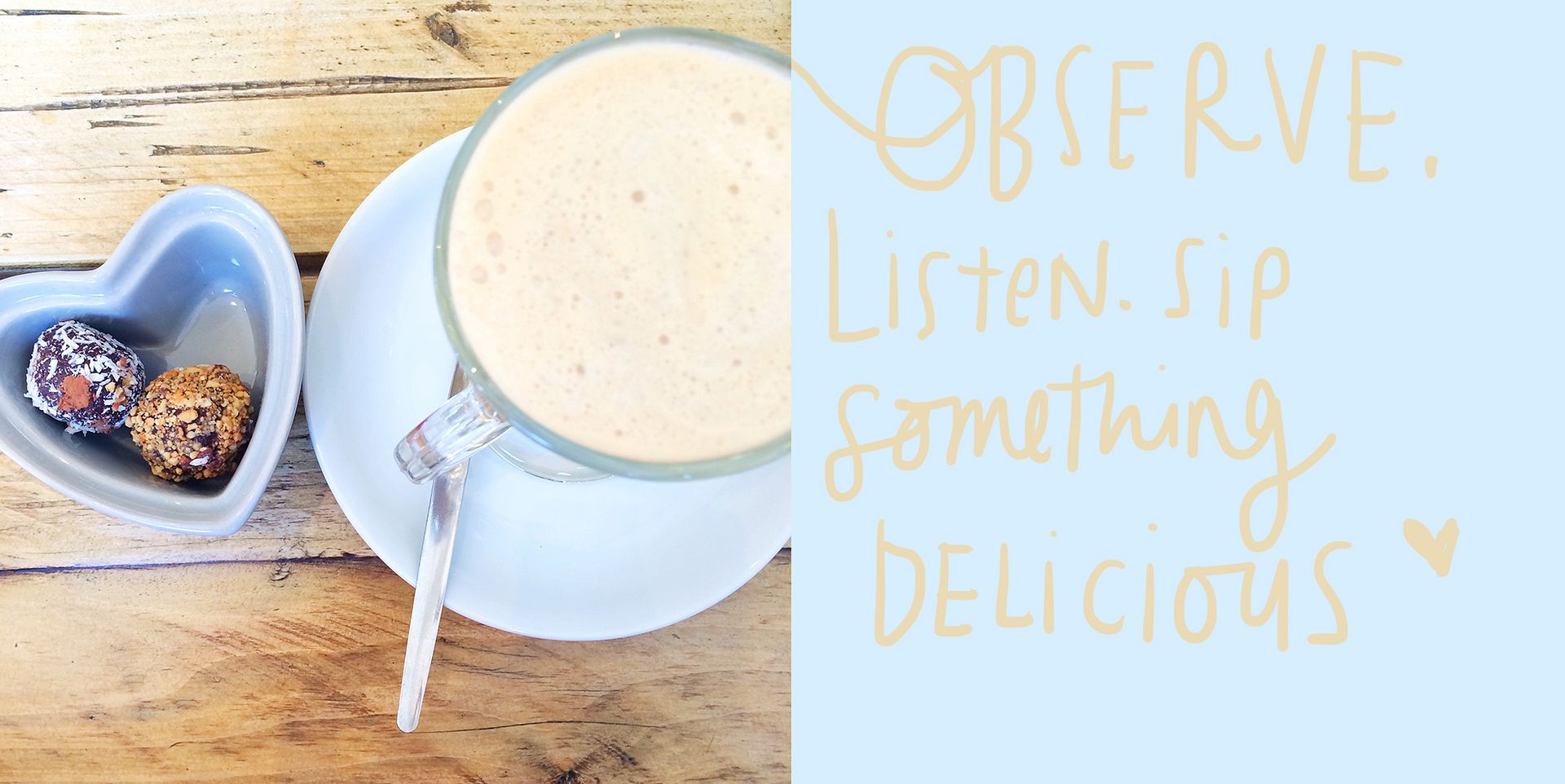 Take yourself out for coffee. Alone. Go solo. Leave your headphones. Bring a notebook. Order something healthy, or order something indulgent. Sit Down. Really sit down – feel the weight of your body in the chair. Pause. Sip slowly. Turn off your phone. Observe. Draw lines. Become aware. Indulge in the luxury of just being. Resist the pull of Facebook/emails. Sip even slower. Be all in. – pic snapped at LuMa Cafe, Wimbledon. Friday 13th May 2016.
If you decide to take yourself out on a coffee date sometime this week – I'd love to hear about it.