Wedding Dress Adventures: Amsterdam
Round the world wedding dress
For those who have been following this blog for some time, you may know that Warren and I lost our wedding photos in a horrific dog-versus-hard-drive fiasco. To catch you up to speed: the hard drive came off second best. And well, let's just say there were a lot of tears that spurted out my face. (see here).
BUT, I'm all for finding silver linings and lemonade.
A few weeks after finding out about our photographs, some AMAZING wedding photographers in the Midlands contacted me about doing a bridal shoot for us, which was ABSOLUTELY incredible!
A little while after that, Warren and I were headed to Boom Belgium for the Tomorrowland festival, and, well – we just decided that it would be a grand idea to take along our wedding kit and "re-create" some wedding photos! Needless to say, we made it onto National TV.
Over new year 2015, we had a family trip skiing in France. It seemed like the right thing to do to take along our wedding kit, to snap some pics on the snowy slopes! (In fact, I have ordered a giant canvas print of one of these pics!)
So, when our long weekend trip to Amsterdam came around recently, it just seemed like it had to be done…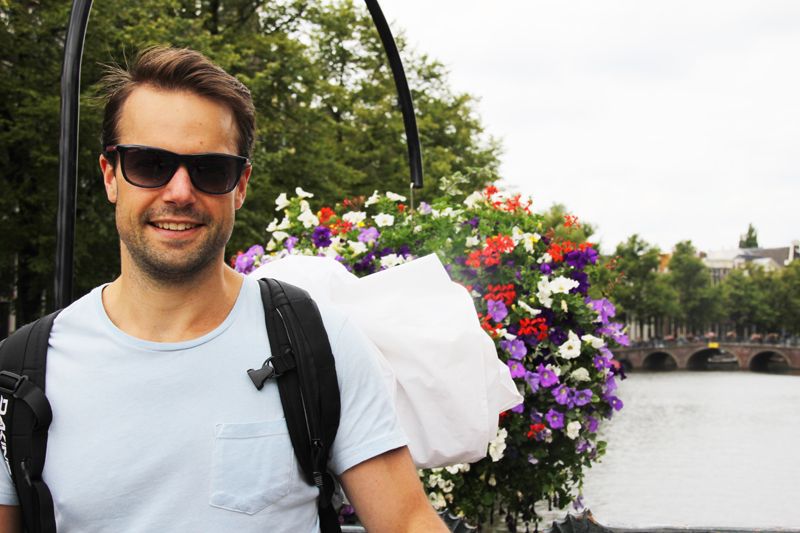 in fact, we are quite professional at this "cart-ye-wedding-kit-around-the-world" process, that husband knows EXACTLY the best way to carry both his suit and my wedding dress, bundled into his handy back pack! So we hired bikes and rode out to the museum quarters – wedding kit in tow!
We scouted around a little and found a bathroom near a laundry type room, and after explaining our story, asked the lovely lady there if we could please use their office to change into our wedding kit!
She VERY quickly got fully into it and kept asking me where my lip-gloss was, and how I was planning to wear my hair, and what shoes warren had bought! So rad.
So out we snuck onto the streets of Amsterdam to go make some memories!
outside the Rijks muesum – I AMsterdam sign behind us!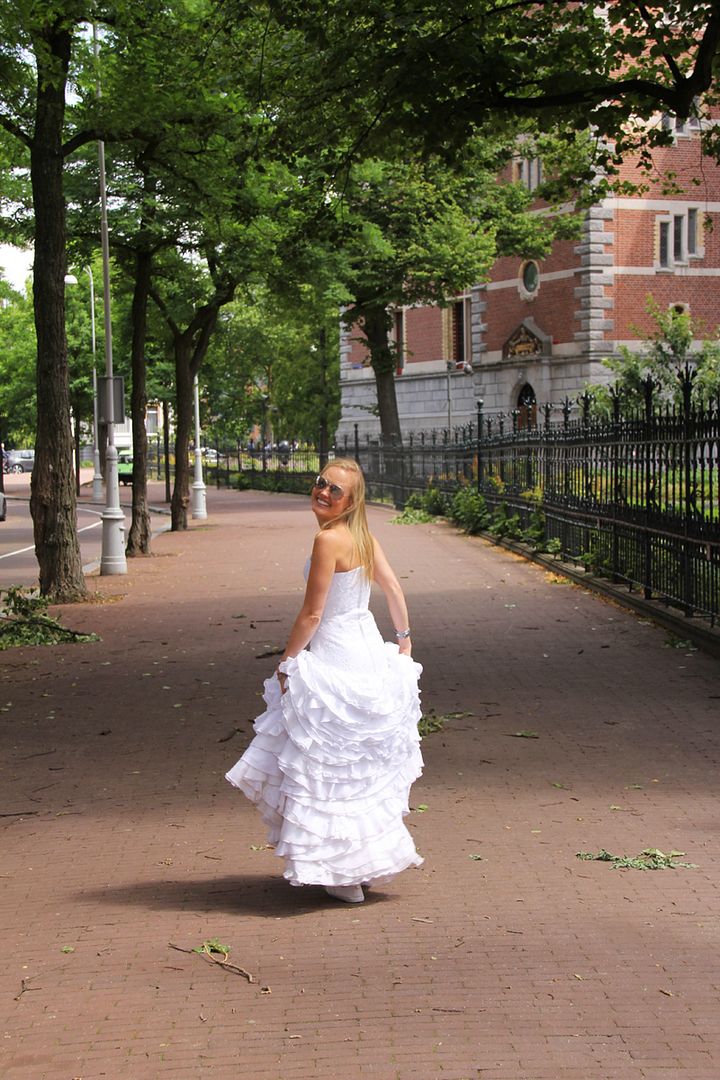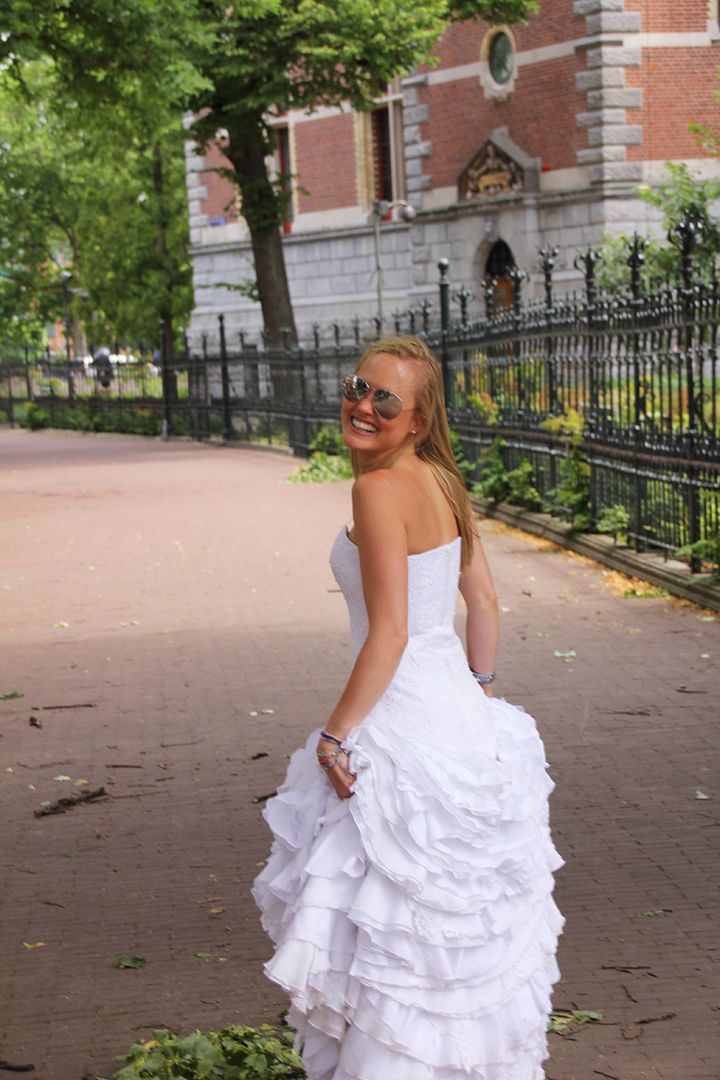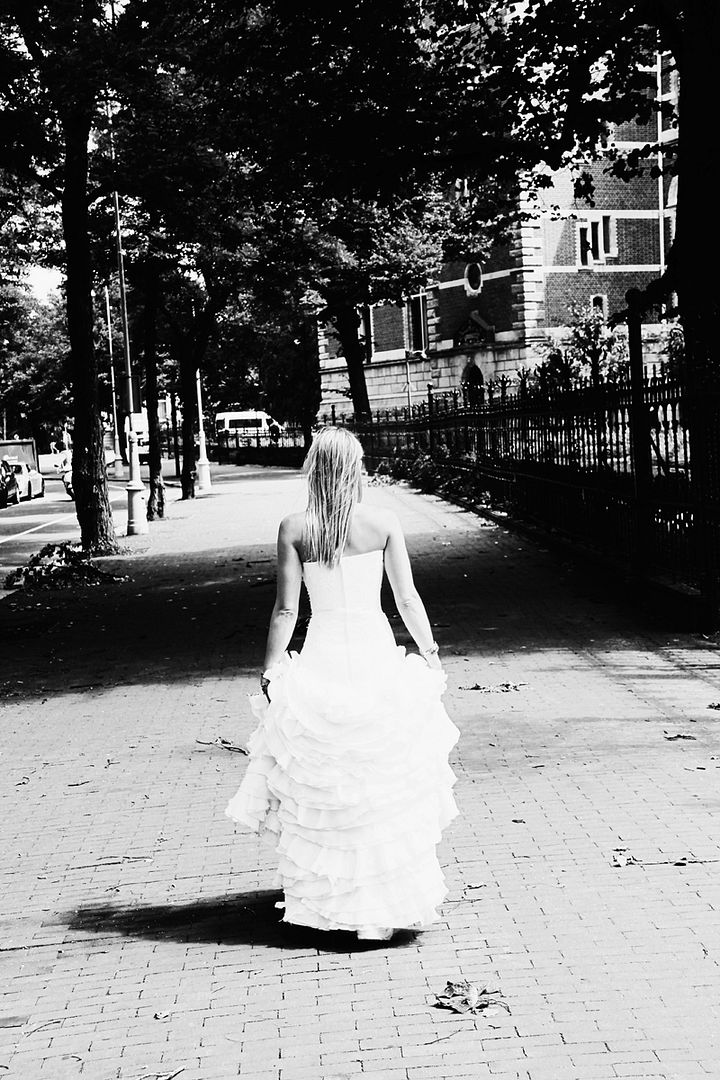 Walking alongside the Rijks Museum gardens!
note: it is quite difficult taking selfies using a camera with an intense zoom lens!
The Rijks Museum Gardens, snapped by a friendly American couple!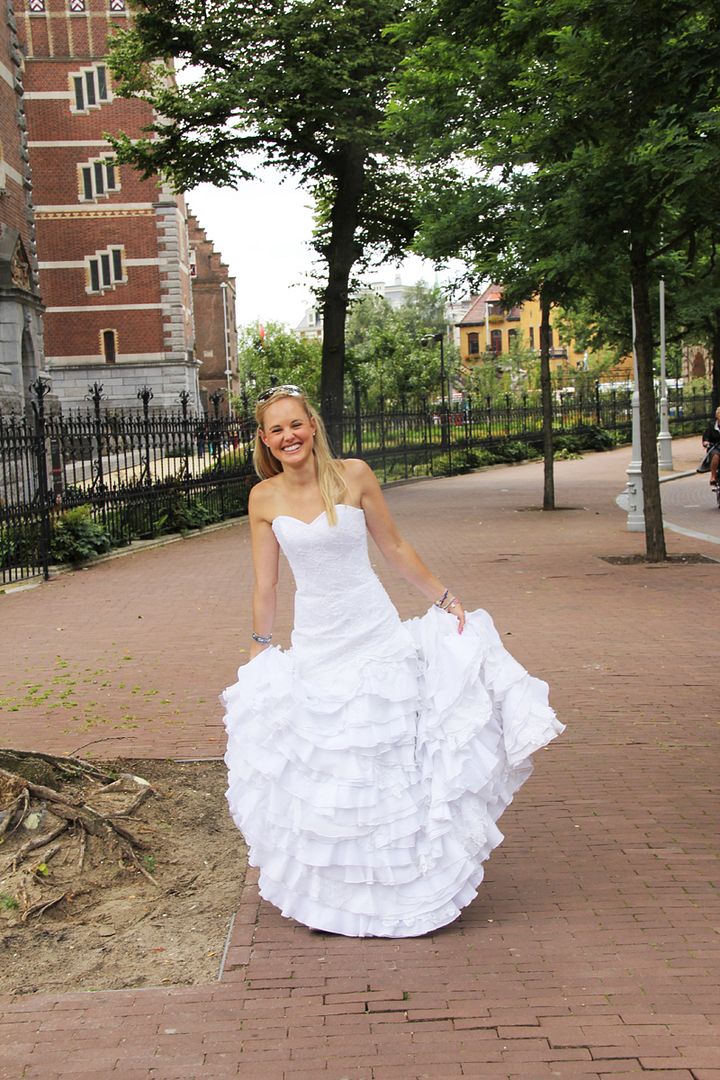 Our Amsterdam "money shot" the canals, the bikes, the flowers, the sunshine, the everything!
We were so super lucky, because we actually had terrible weather in Amsterdam – rainy and windy to the point where trees were blown right out of the concrete and trams were shut down all over the city. This was the one half day that the sun shone on our visit, and just happened to be the day that we decided to take some snaps. Thanks universe!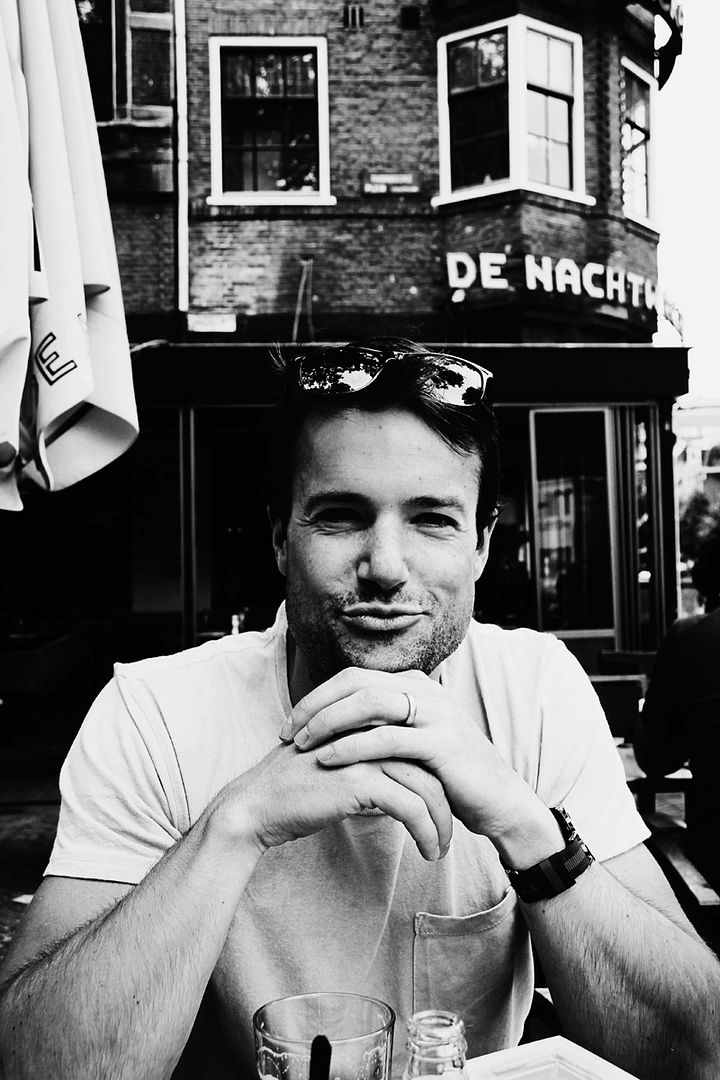 After our wedding kit street-walking, we took our bikes back and then headed to a little pub in the square near Amstel street and had some beers to celebrate our "wedding photos"!
I've just been at such a beautiful wedding of two of my university friends – and I must say, that I did get a little bit heart sore when I saw them taking their pictures – the light was so gorgeous and Lisa and her bridesmaids were all walking in this grass that just had the most incredible golden hue. I know Bron from Vanilla photography is going to do an absolutely AMAZING job of capturing those moments and I cannot wait to see her photos!
As much as I would give ANYTHING to have just one amazing couple photo from our wedding day, I do think that one day we will look back on all the memories and adventures we've had together since then, wedding kit and all – and in some way be grateful for the path that our wedding-photo-fiasco kick started! Thank you Warren, for being crazy-enough to dress up and DO IT with me!!
I love you and I can't wait for our next adventure…. coming soon. xx
(dress custom designed and made by Maryke)