Real life yogi: sitting like a yoga teacher.
For those who read indieBerries or follow my yoga instagram account, you may know that I recently completed my yoga teacher training with Yoga London. It was an absolutely incredible experience and I have been transcribing my journal from the training into the Yoga Journal Section of this blog. Anywhoo, one of the first tidbits of info that we are taught on this training – is how to sit like a "proper" yoga teacher – propped up on a foam block (to bring the hips higher than the knees and encouraging a slight forward tilt in the pelvis).
Having not really used a yoga block much in my practice prior to this training, when I noticed that it was on our list of recommended items – I just went out and bought the first foam block I could find – and I have quickly come to realise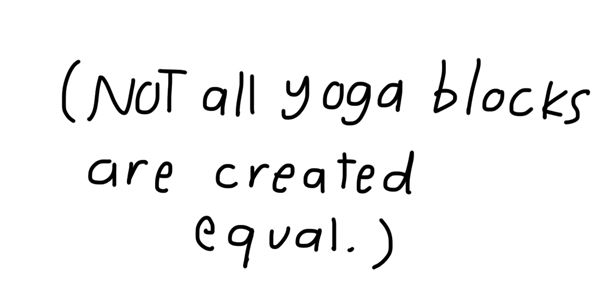 (ie: some yoga blocks are HARD. VERY HARD. And small. and HARD.)
So anyway, we were all taught how to sit like "real yoga teachers" and then began our lectures –
(whilst we sat on the floor, on our yoga mats and blocks – like real yogis)
SO FUN!!
It's SO MUCH FUN BEING A YOGA TEACHER!! AND SITTING LIKE A YOGA TEACHER!
LOOK AT ME!!! AND HOW GOOD I AM AT BEING A YOGA TEACHER SITTING ON MY BLOCK!!
I got this.
*sensations of inner smugness*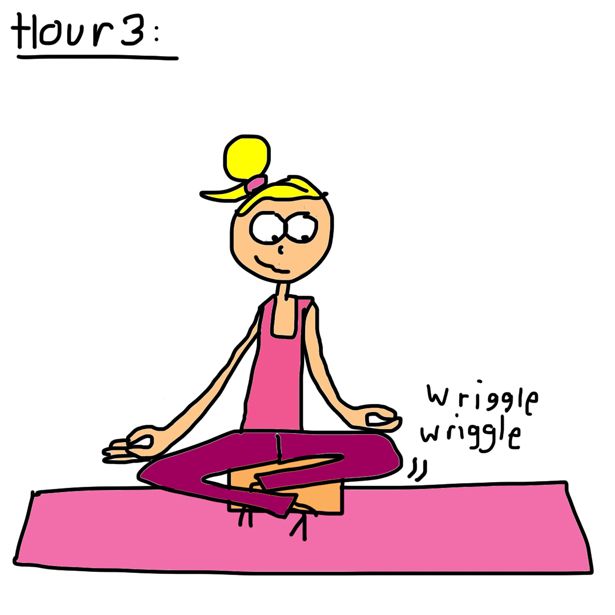 hmm.. My leg is going a bit numb…
But don't worry, it's fine –
BECAUSE I'M A YOGA TEACHER.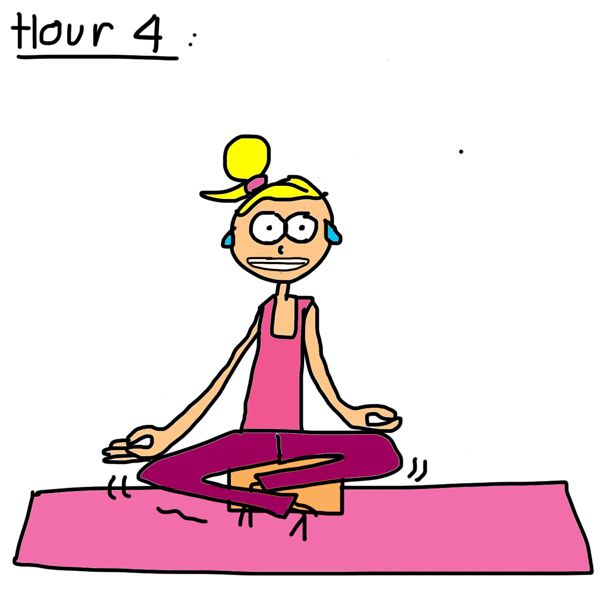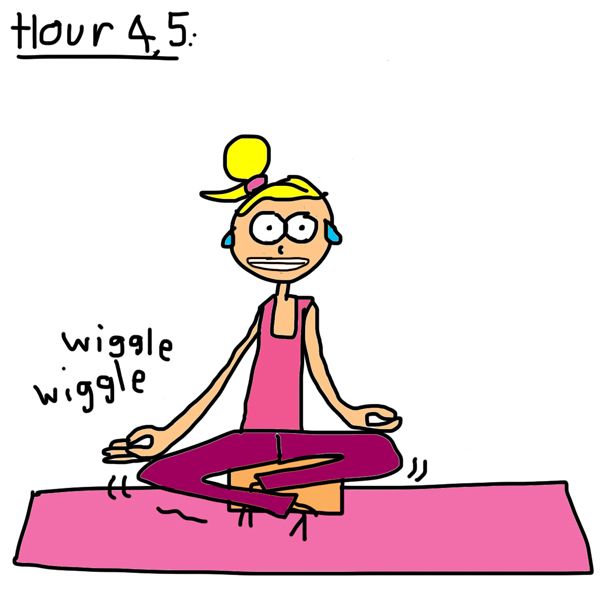 (I wonder if anyone else is experiencing this dull ache in their hips/ knees/ back/ legs/ arms?
*looks around*
just me then? ok.)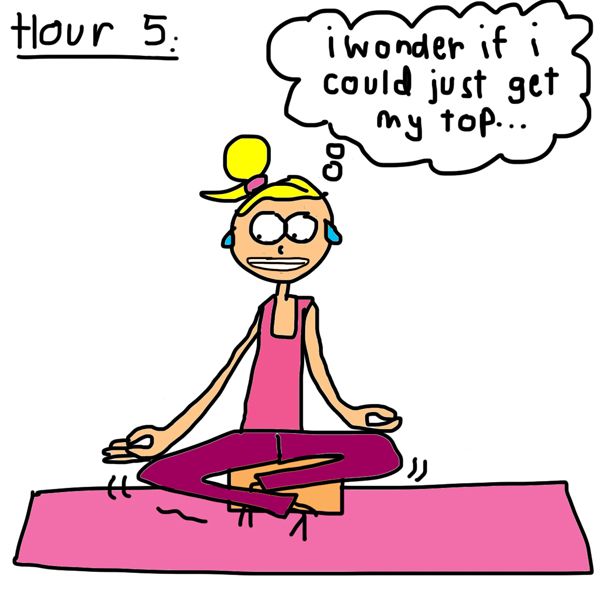 This yoga block is really hard it must be really bad quality.
I CAN'T EVEN.
I don't think there is any blood supply running to my legs.
"I'm never going to be able to stand up again.
For as long as I live"
* * * * *
I'm in the process of setting up my first yoga event – and I'm super excited about it! Will be sharing the details soon! Yay!