Protein Powder Chia seeds and coconut oil protein bars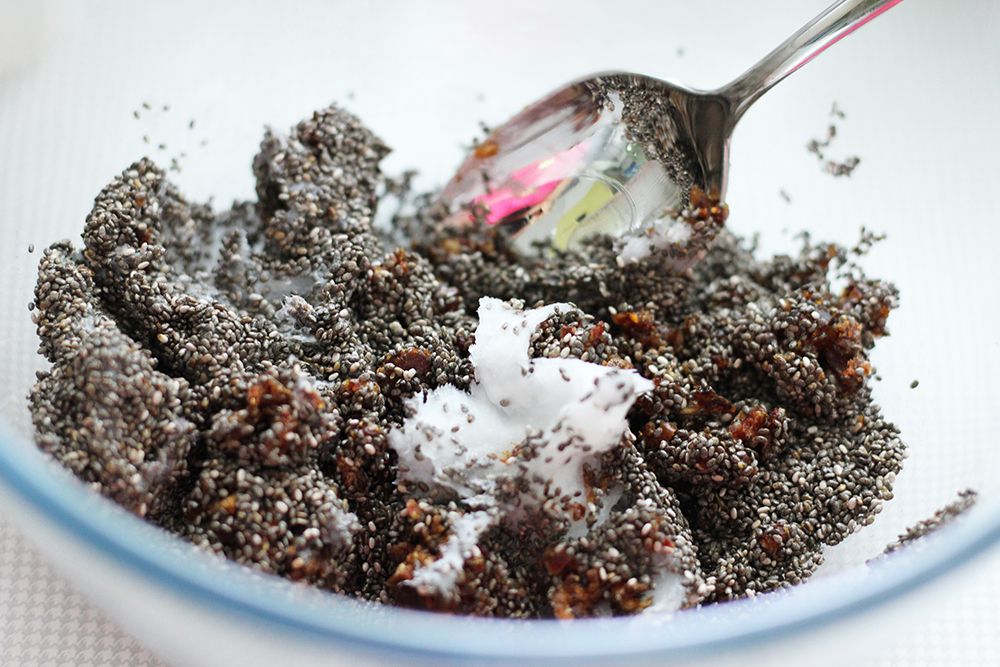 Let me begin this post by saying that I am possibly the least "kitchen" person you know. I'd have a hard time telling a blender from a baster if it wasn't specifically spelled out in letters.
But, given my new mindfulness of the food I consume, I've been slightly more adventurous (read: mouse about in the kitchen) with regards to trying to find some healthy snacks and alternatives to highly processed sugary treats.
We have a whole stash of chia seeds and protein powder at home, so over the weekend I decided I wanted to try mash up something that would use those ingredients. I did a bit of googling and found this recipe. (I'm so kitchen un-savvy that I literally had no idea what to even google – protein muffin? coconut bar? snack-seed thing?)
At first I thought I was going to be following the recipe exactly, but shortly after starting, I realised I was very quickly about to turn rogue. Here's what I did:
Ingredients:
8 dates (pitted) – whacked in the blender
2 tablespoons of coconut oil, mix it into the date blend.
1/2 cup chia seeds – mix it in with the date and coconut oil mixture.
At this point, I had followed the recipe and ended up with a very tiny ball of stuff – which made me think that aforementioned recipe maker has got it all wrong. Enter Rogue recipe-hacking.
Add handful of linseeds (they were in the cupboard)
Add one scoop of chocolate protein powder (everybody loves protein)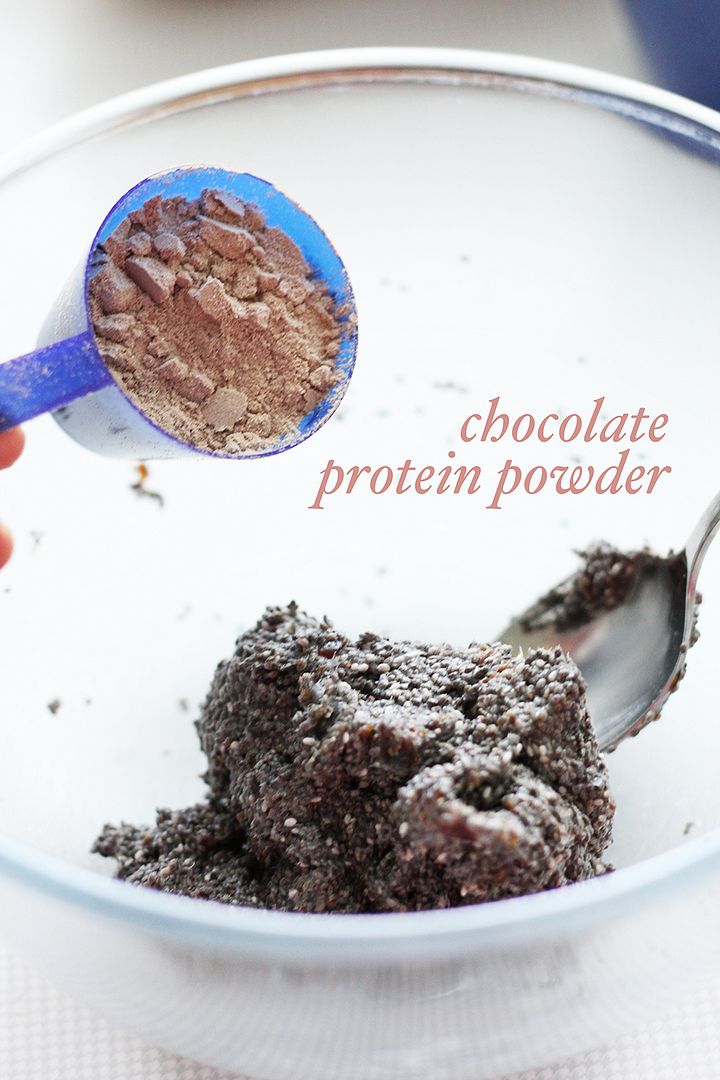 Add a handful of pumpkin seeds (why not?)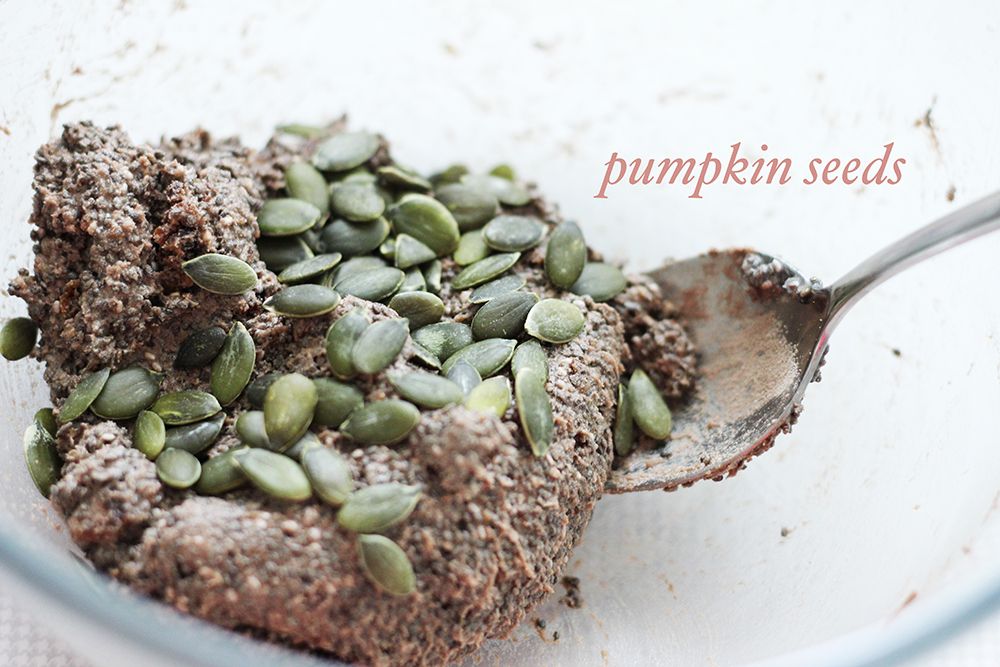 Add handful of sunflower seeds, goji berries and a sprinkle more linseeds (because, when you're on a roll, you're on a roll)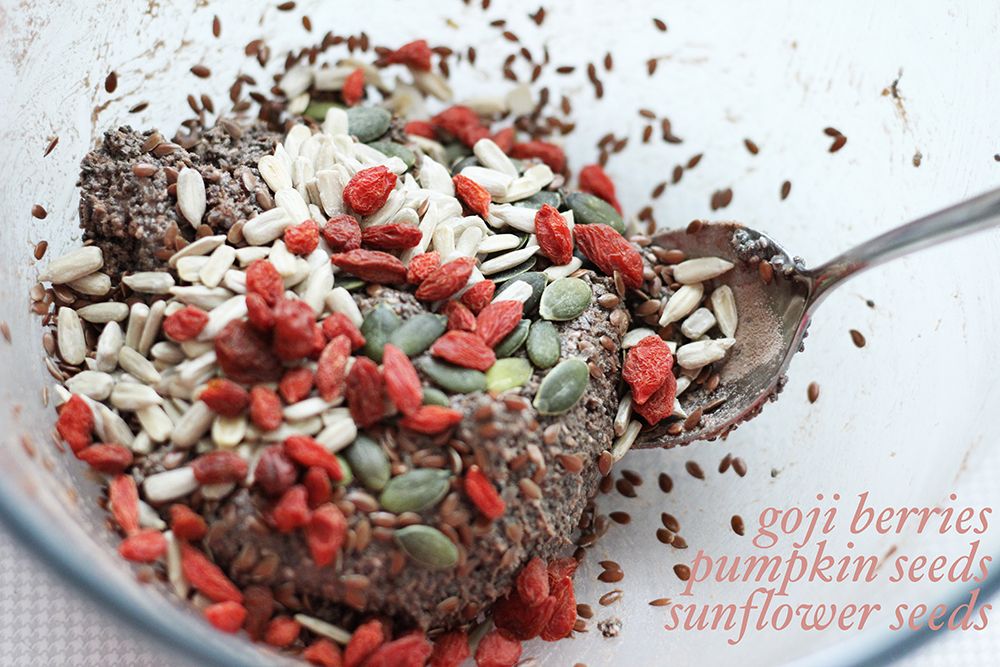 Roast some almonds in the oven (because, HOLLA – FANCY)
Whack handful of roasted almonds in the blender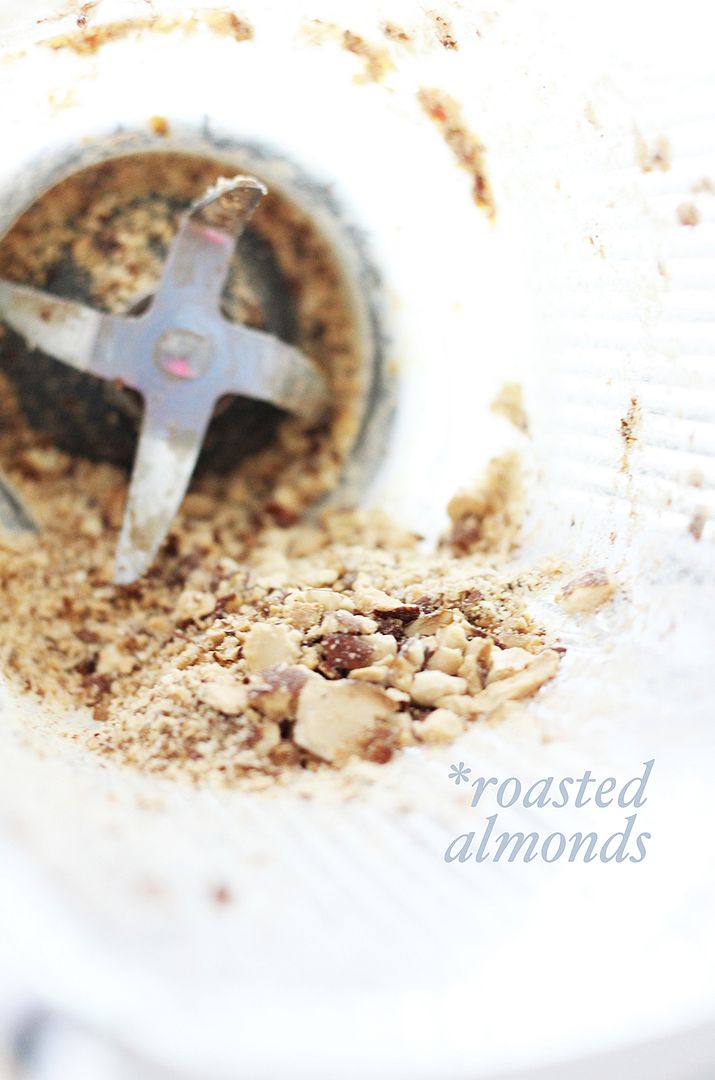 Add roasted almonds to mixture.
Mix
Add about a teaspoon more coconut oil to bind it together.
Spread onto greased baking tray
Score with a knife into squares (slightly more tricky to score neatly when there are big chunks of nuts and seeds, but who cares about neat, right?)
Whack into freezer for about 20 mins, or until set
Break along the score lines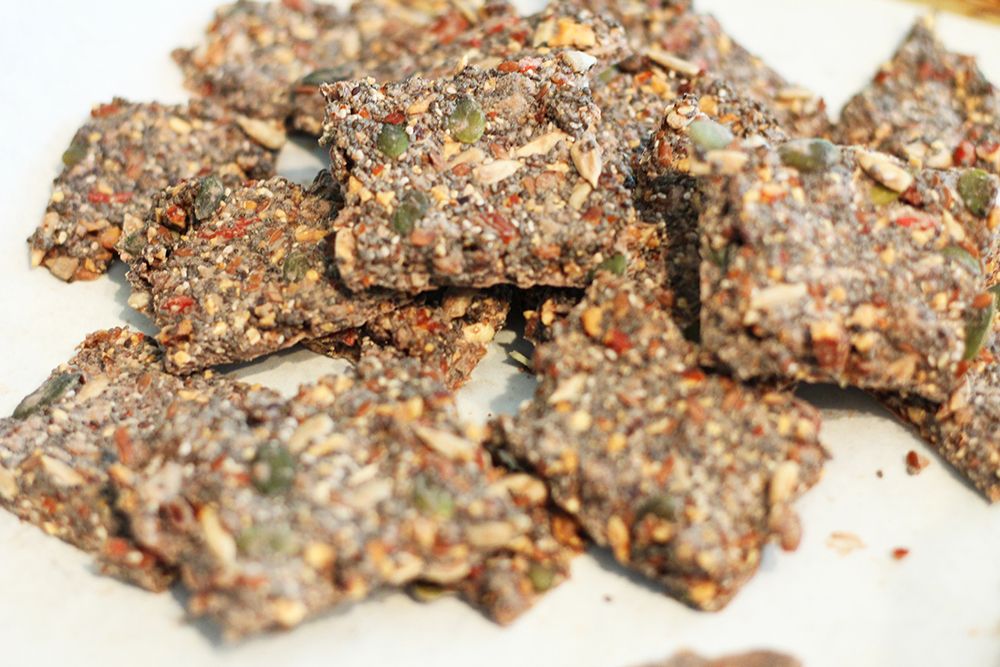 Enjoy with your favourite cuppa!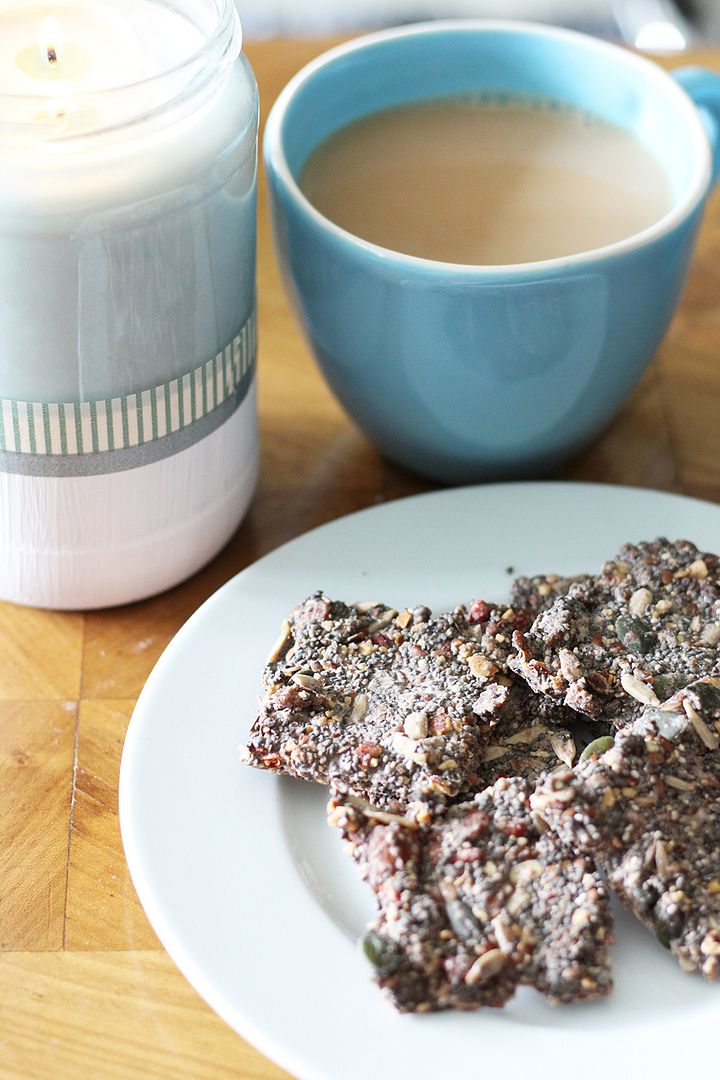 These are SO super easy to make and are full of whole foods, nuts and seeds. To me the chocolate flavoured protein powder makes them taste like chocolate squares and there is no processed sugar at all. Protein, nuts, goji berry goodness! The chia seeds also make them surprisingly filling – and they provide hours of post-eating entertainment as you try and fish them out your teeth.
It's an all round win really!
Give it a go!
What recipes do you know that are healthy, (quick) and easy?! I'd love to hear! Please leave me any links in the comments below or let me know your favourites via instagram or post some on my Facebook Page – I'd love to test them out!