Cartoon: Adventures in Flying
Anyone who has read this blog for a while may know that it is common for me to incur epic stories connecting with travel and flying in particular.
(Read: the time I had to withdraw 1.5million WON to pay for a flight, or the time I sat next to an aircreep, that time i made a "friend" on the airplane, how I feel about cellphone laws in the airport, or my ideas for in-flight entertainment)
Anywhoo, I flew back from South Africa to London last week and as you can imagine… my BA flight from Durban to Johannesburg was delayed… by several hours – due to some bad weather in Port Elizabeth. (windy city an' all). So there I was at the airport check in desk in Durban, feeling frazzled that this delayed domestic flight could actually make me miss my massive international fight all the way from Johannesburg to London.
The very friendly man at the check in desk could see my absolute horror and decided to try and book me on the next available Kulula flight to Johannesburg. Since I would still need to collect my bags and re-check them in Johannesburg, the check-in desk man wanted to make sure I got off the plane FIRST in Johannesburg so that I would have the most time to catch my international flight. So, of course, he flagged me as an "ASSISTED PASSENGER" "FIRST TIME FLYER" and "NB: MUST GET OFF FIRST" (I did think it was slightly over-enthusiastic, but, you never argue with a person who has the power to send your luggage to Honolulu).
So, anyway I waited in the demarkated area with the other unaccompanied minors, until I was called to come through the security check in (in single file, with the other 11 year olds). I waved goodbye to my parents and I made sure to make a real dramatic show of it, being a first time flyer and all. The next thing, I was whisked through security and then fast tracked to the front of the boarding gate. The lovely flight attendant guiding us, did ask me my age as I presume she thought I was a mature looking 12 year old. Anywhoo.
I sat in my seat – 5a – close enough to the front to make an early get-away from the plane.
The lovely man next to me, who had seen me escourted to the front of the line, grew curious as to my "first time flyer" and "assisted passenger" status – so asked me, to which I replied, "No, I'm actually not a first time flyer, and I'm not a minor either, but I have a really quick connection in Johannesburg"
Him: What time is your international flight?
Me: It boards at 17:55
Him: This flight gets in around 15:00 – you will have PLENTY of time! haha
Me: Yeah, I feel like I will, but ya know – when the entire airport staff feels like it will be SUPER TIGHT, then it kind of does make you a bit concerned. But yeah. I'm pretty sure there is plenty of time!
So, we settle into our flight and about half way through – the air host comes over to me and  says
"Don't worry – I have a plan for you"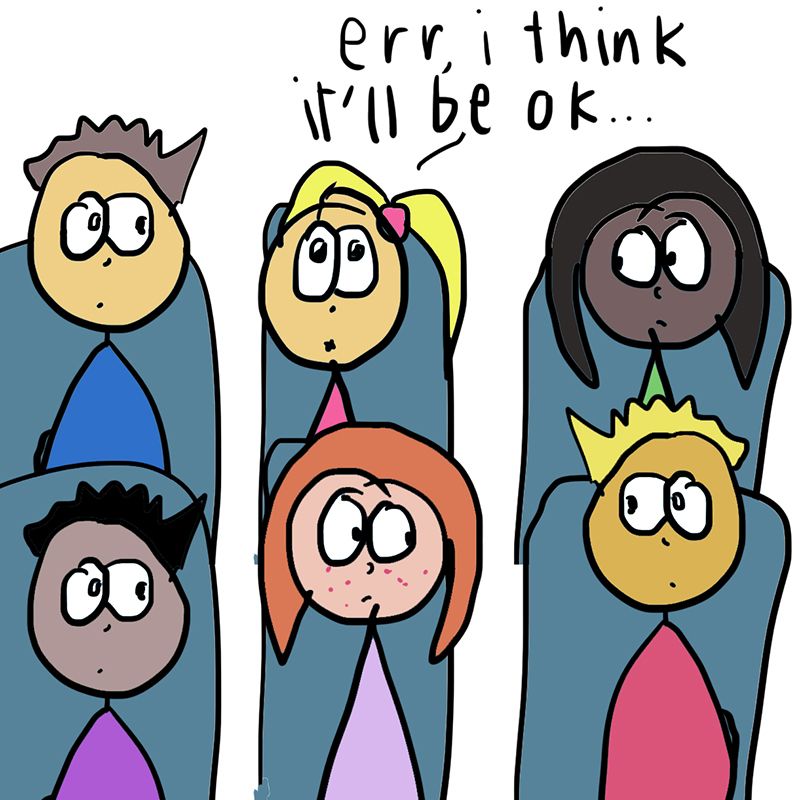 Me: It's really gonna be fine! I have loads of time and I'm already so close to the front of the plane! Don't worry, I'll be ok!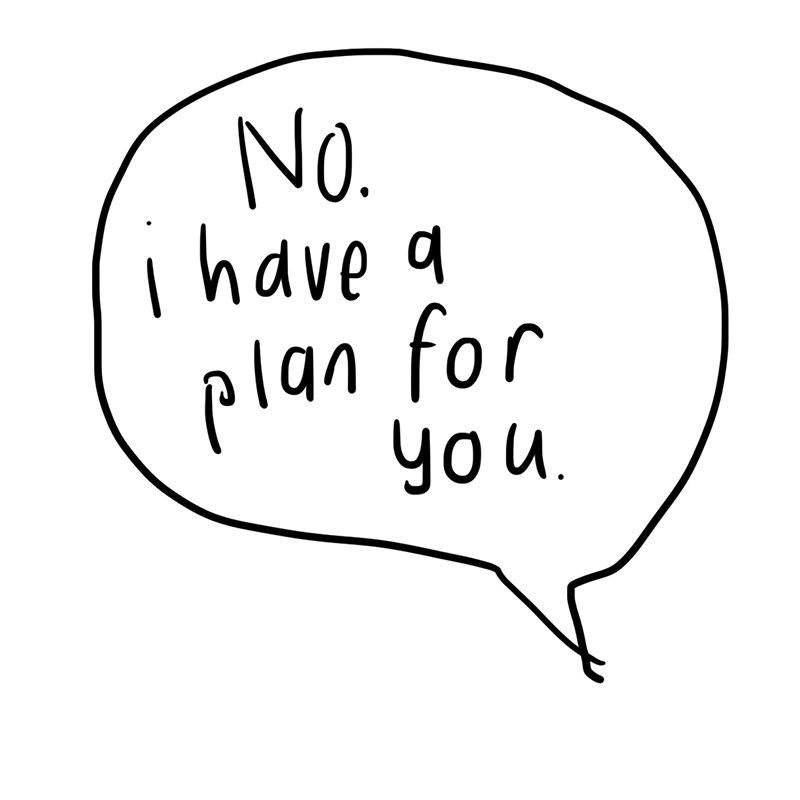 And then, (because you never argue with people-in-charge several hundred feet above the earth) I unbuckled my seatbelt, collected my hand luggage and followed the air host.
That's right people –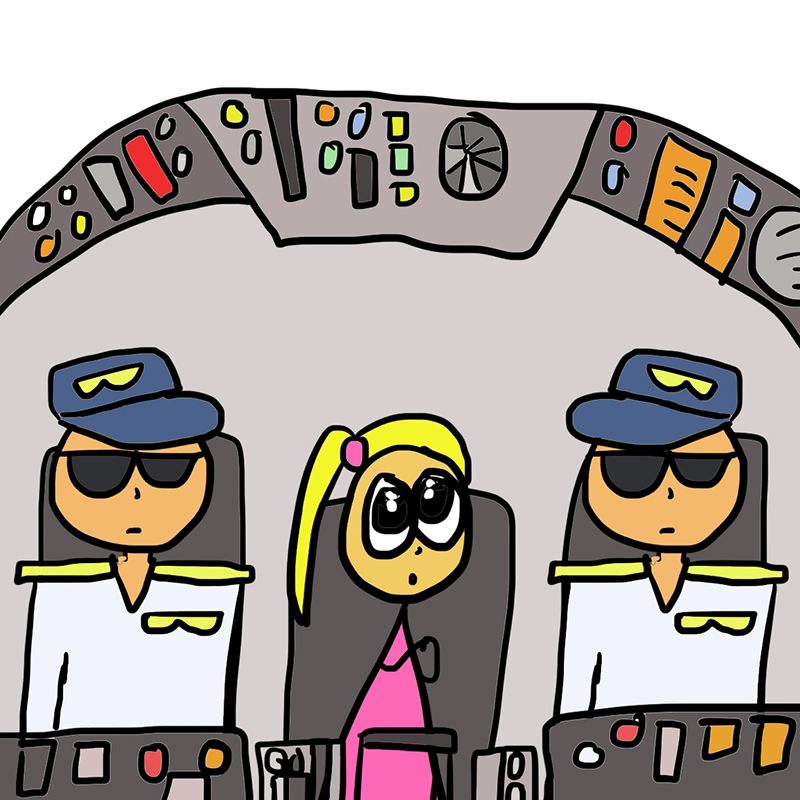 Right into the cockpit.
Pilot. Co-Pilot. Ché ché.
Oh, also – forgot to add –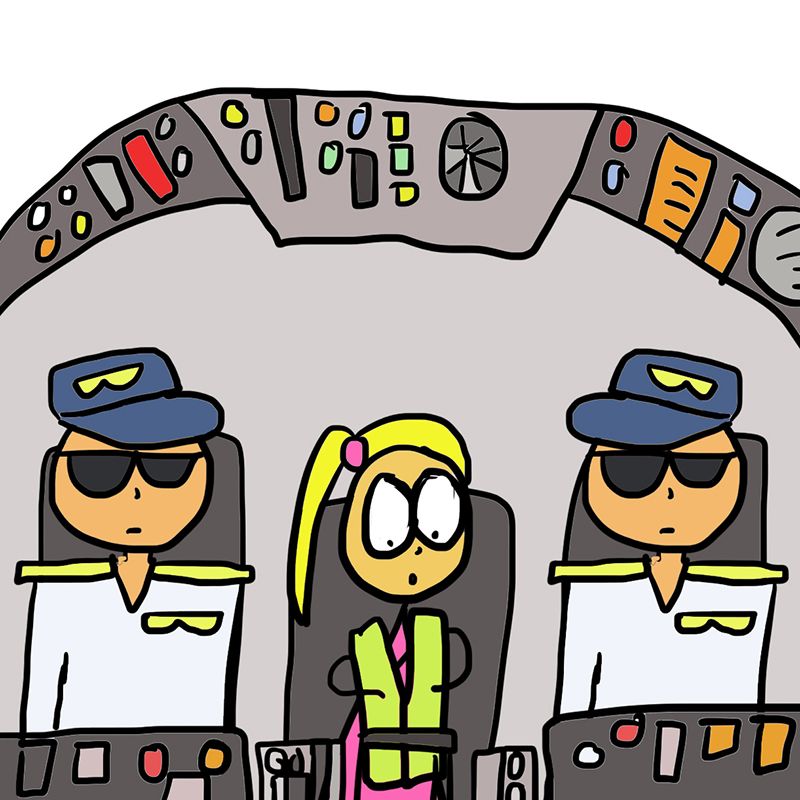 they made me wear a high-visibility bright green fashion-vest.
And the seat belt I had to wear was one of those proper Top-Gun over the shoulder jobs.
I was extremely bummed that I did not have my raybans to match the pilots.
So there I was in the cockpit – feeling a bit sheepish that the entire airport staff had planned to GET ME OFF THE PLANE BECAUSE OF THE EXTREMELY SHORT CONNECTION TIME!!
(When really, there was more than an hour and 40 minutes to check my bags in)
So of course, when the pilot asked me what time my connecting flight was and I replied with
"It's boarding at 17:55"
and he looked at me like –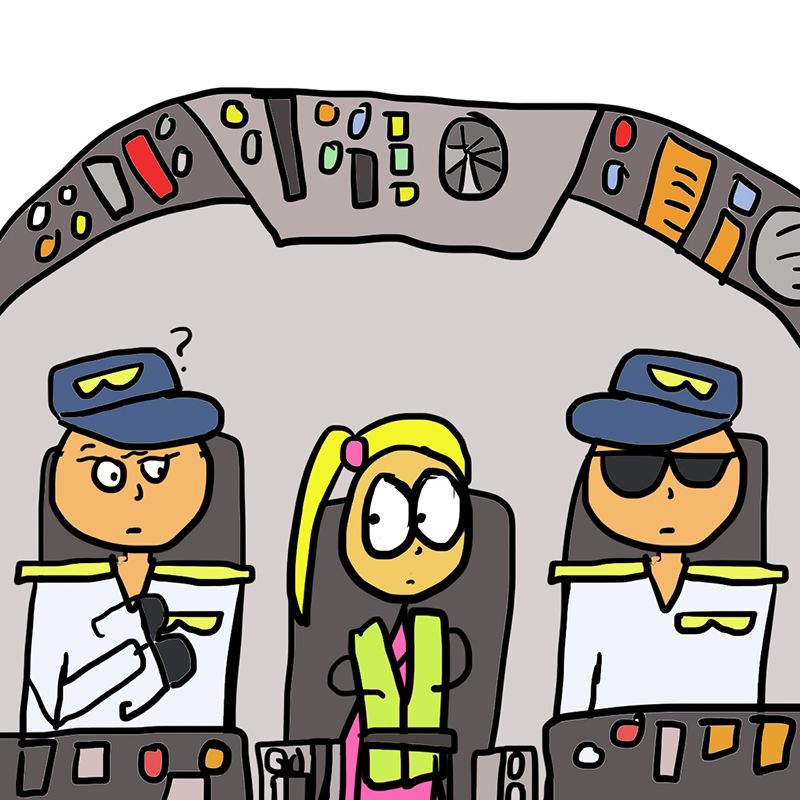 And I was all like –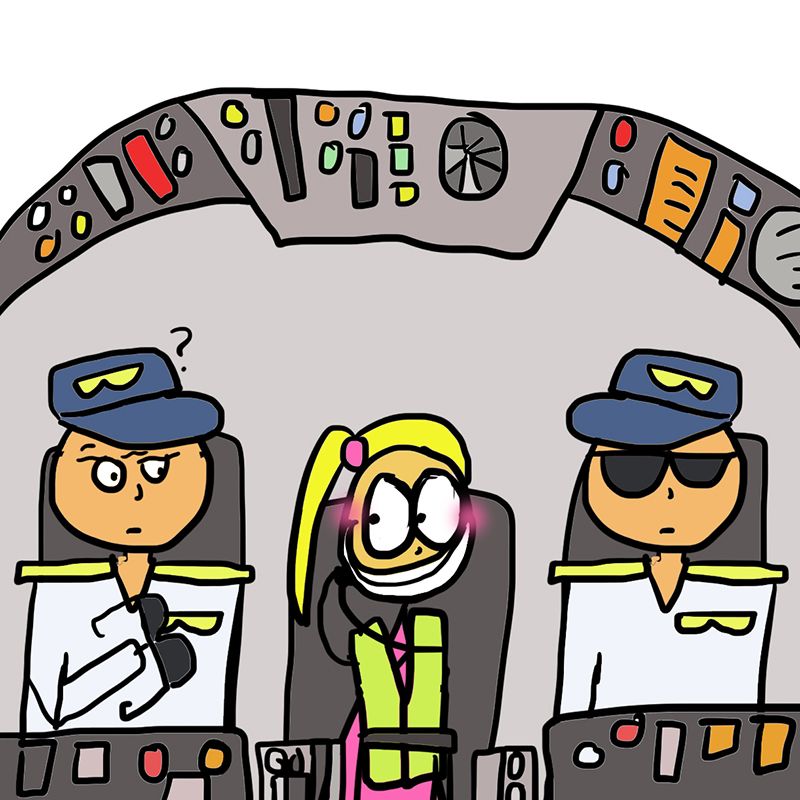 I have never seen so many buttons in ALL MY LIFE and also at one point a very scary –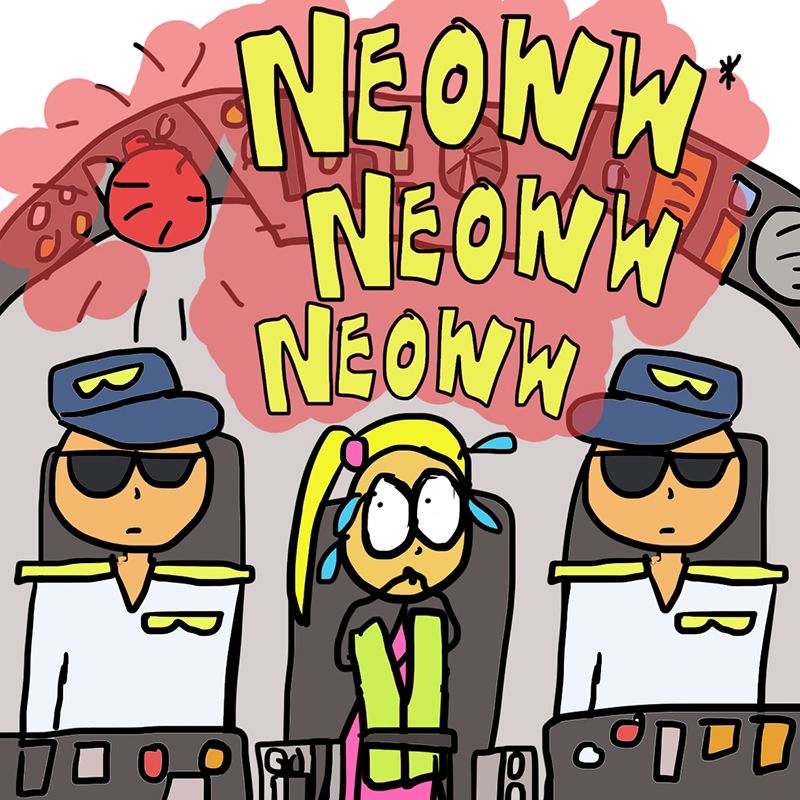 But the pilots didn't seem too worried, so I just let them continue.
Thankfully, it was me and not my mother in the cockpit, because she would definitely have given them some parking tips.
I would have really LOVED to SNAPCHAT the crap out of that little cockpit experience – but my phone camera was under my chair and I didn't want to make any reaching movements in case they thought I was taking out my ninja-blades and they made a quick decision to eject me.
So anyway, I touched down in Johannesburg in the pilot's seat –
And I most definitely got off the plane first
And my bag made it off the conveyor belt first and I made it to the check in with so much time to spare that I sat myself down for a cooling aid and a sandwich.
Huge massive thanks to all the guys at BA check in and Kulula for being so awesome, for making sure my luggage came off first (you see – they do have the power), to the ground staff for accompanying me with the 11 year olds, to the air-hosts for hooking me up with first class seats and my green fashion-vest, and to the pilots for not ejecting me – even though I nearly accidentally blinded one of you with my ring.
* * * * * *
I'm just getting back into life in London, my gran passed away on Wednesday, so have been feeling very sad for my mom and family. (I wrote a little bit about it here) Such is, life.
Warren and I went out to street feast on Friday evening (yum!). Saturday was awesome weather so we headed out to the park. My play and progress yoga course begins again this evening and my second beginners yoga course starts Thursday! (come join!!). I'm sifting through a boat-load of emails and graphic work at the moment and I'm currently running a fun instagram challenge for a home yoga practice. Today is rainy and cold in Wimbledon and I have a mission to the post office to make, to ship some online store orders! So it's all systems go over here!
Happy Monday all – may this week FLY by.
haha