Best yoga books: 11 recommended reads for Yogis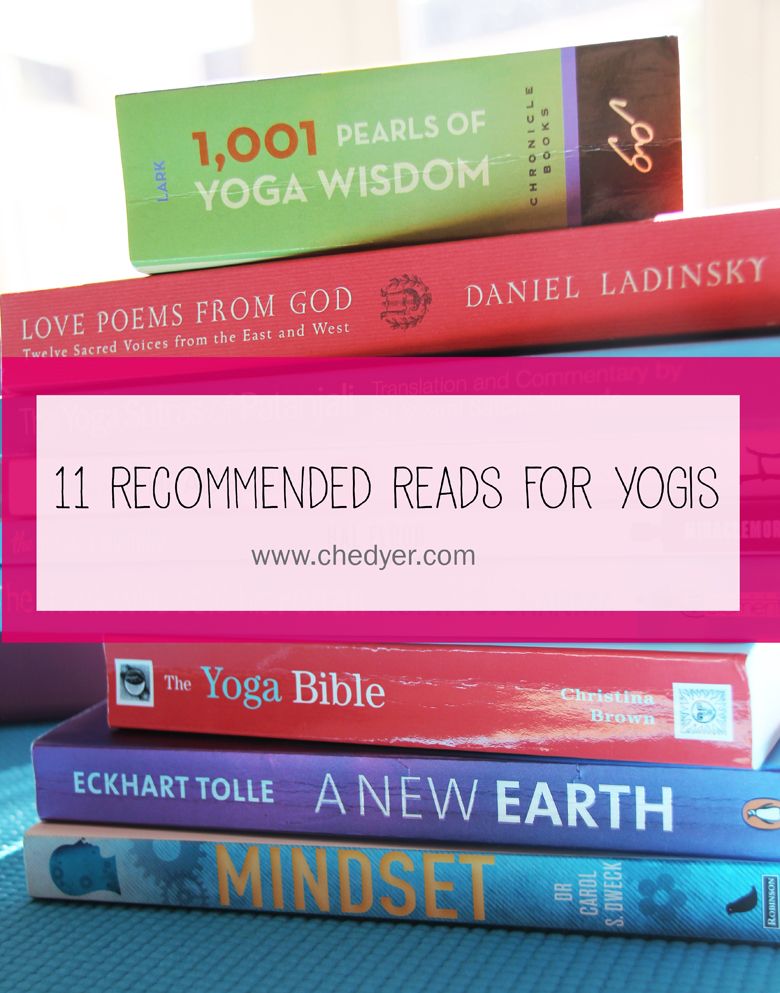 When I first began my yoga journey – there was a LOT of self study. I practiced mainly in my room, using YouTube, books and whichever (free) website would have me. After my first few weeks of playing around with yoga, I bought my very first yoga book. Since then, my little "yoga-library" has grown quite substantially. So thought I would share some of my fave reads!
1. The Yoga Bible
This book is number one, only because it was the first yoga book I ever bought. I was desperate to know some different poses, their names and how to do them correctly and this seemed like a good option! It mainly relates to the asana (physical practice) but there is a small section on the eight limbs of yoga and various breathing and meditation techniques. At the stage that I bought this book, I was just interested in learning some new yoga postures to try out at home – so it suited me perfectly.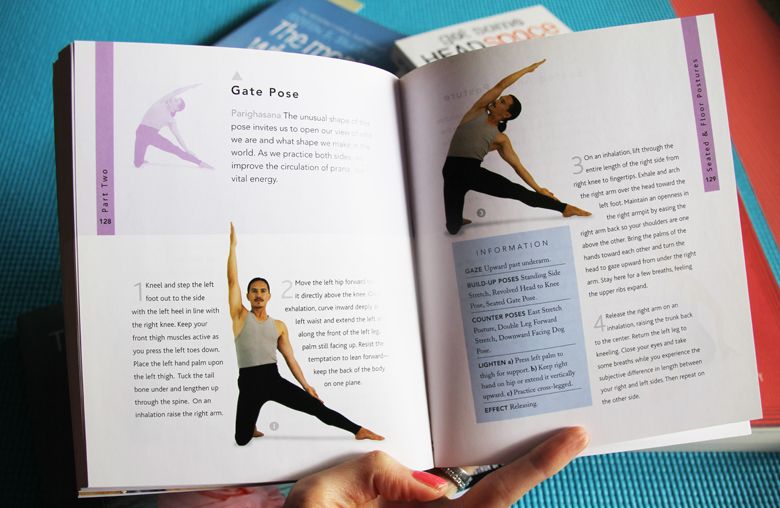 My one 'annoyance' with this book is that is is small, quite heavy and square – so the pages don't stay open very easily on their own. Which, when you are trying to copy a posture, and hold the book open using your left foot, whilst trying to keep your hand on your head and simultaneously read the next thing is super challenging. haha! David Swenson's Ashtanga manual in a ring bound format is WAY easier to follow since the book stays open on whichever page you open it on!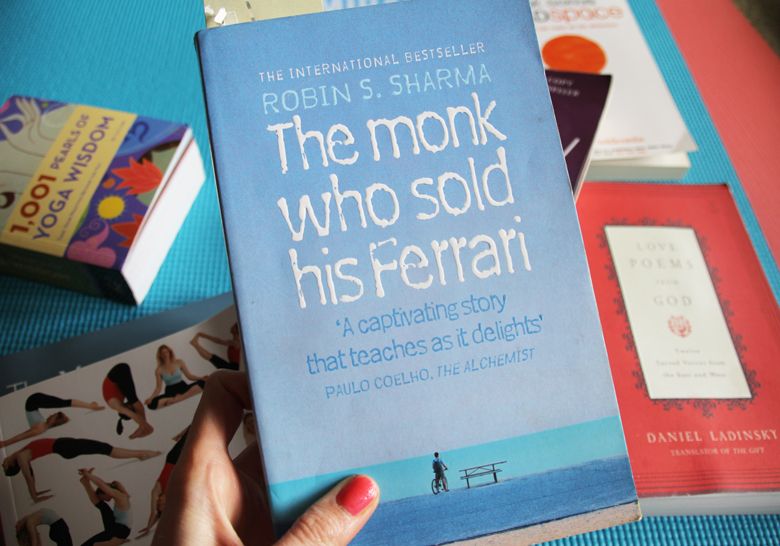 2. The Monk who sold his Ferrari
I absolutely LOVE this book. And I have recommended it to SO many people. It is told in a parable type way about a hot shot lawyer who has a mini heart attack in court – then goes off to India to "find himself". It is filled with practical tools, tips and techniques to live your most awesome and fulfilled life. You will want to take notes whilst reading this book. For sure.

This book is from the same author as The Power of Now. (Next on my books-to-read list!). Disclaimer: I started reading this book and then stopped because it just felt SO heavy. I then read The Monk who sold his Ferrari (for the first time) and then came back to A New Earth and really loved it. The book looks at the concept of the Ego and the attachment that we give to it and our constant need for validation, for more, for identity. It also speaks about a rising global consciousness and about letting the universe support you in what you decide to do. This book is intense, but amazing. I cried several times.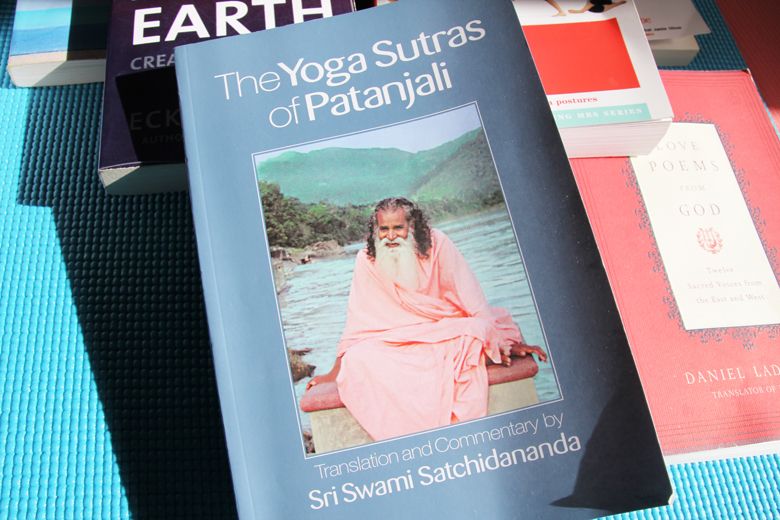 4. The Yoga Sutras of Patanjali
Apart from the anatomy text books and Ashtanga manuals, The Yoga Sutras were prescribed as part of our course reading for our Yoga Teacher training. Sutra in sanskrit means 'thread' and this book is a collection of 'threads' of yogic wisdom and philosophy. Each 'sutra' is able to stand alone as an entire nugget of wisdom, that can be unpacked and explored depending on your own context. So much of what is said in The Yoga Sutras is similar to what is being said in The New Earth and a more light-hearted version of which is in parable form in The Monk who sold his Ferrari.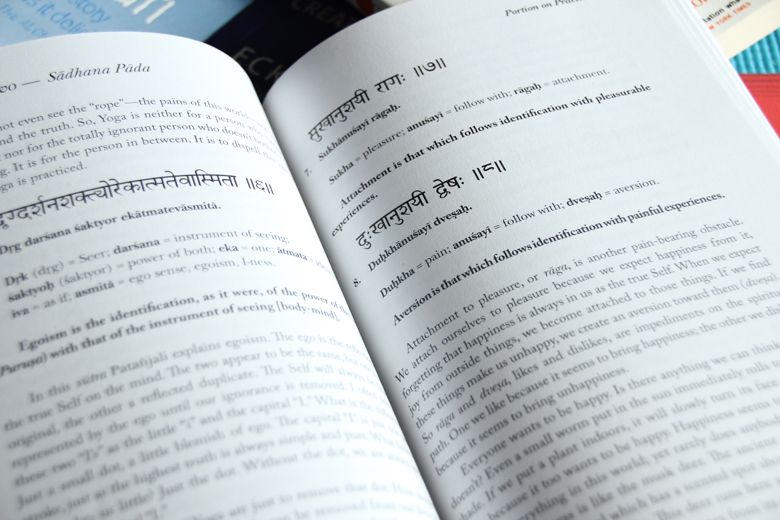 I found the yoga sutras so fascinating, especially considering how long ago they were written, but how much relevance they still have to our lives today. The examples given throughout the book make the information easily accessible and you can almost picture an ancient Indian guru (Patanjali) dishing out the information over a bowl of curry. ha! There is one section in the book that I found got a bit overwhelming and "out-there" – but it is the kind of book that you can take from it what you need, when you need it.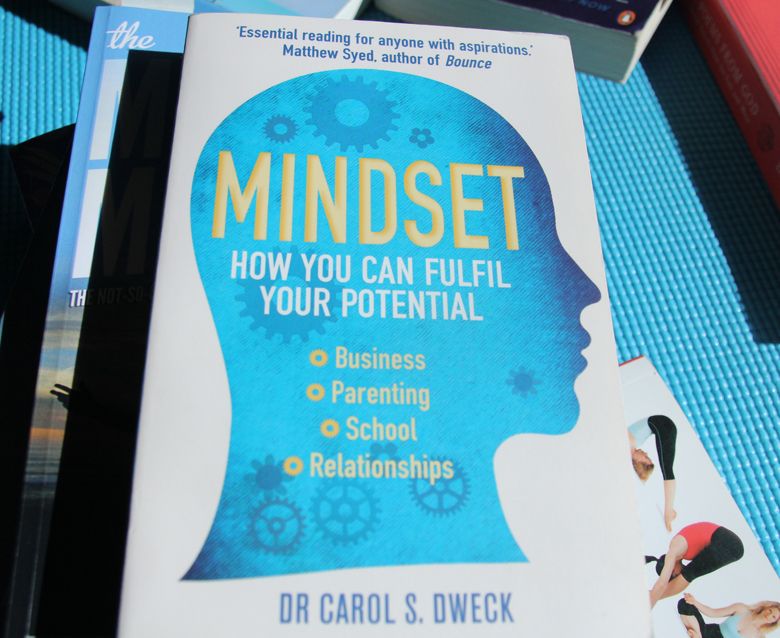 I bought this book after hearing my brother-in-law-(in-law?) absolutely rave about it over Christmas. It is written by an American psychologist on the concept of the 'growth mindset' versus the 'fixed mindset'. The examples used in the book are VERY American (basketball teams, baseball teams, etc) and as such, for me, I found it slightly more difficult to relate to. The main premise of this book is to approach life with a "growth" mindset. That any kind of setback does not determine who you are, but in each of these instances, we need to ask how we can LEARN, GROW and IMPROVE from the situation. It is quite closely connected with the concept of the Ego in A New Earth.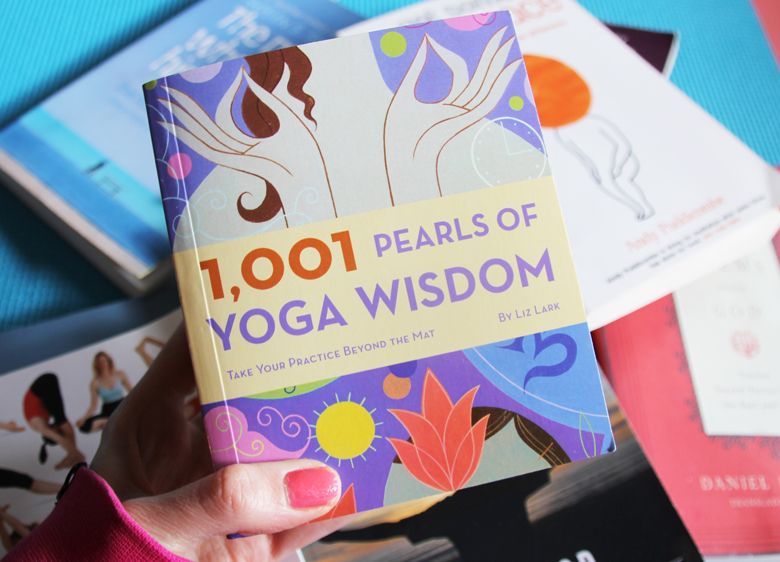 6. 1001 pearls of Yoga Wisdom.
NOTE: I TOTALLY bought this book because of the cover.
This is a really fun book and one that you can easily dip in and out of. Each little pearl of wisdom is either a physical posture, an inspirational quote or some other positive affirmation to slot into your day. I haven't read the whole thing, but I've opened it up randomly on occasion – each little pearl of wisdom is short and sweet which would pop easily into a busy work day.
Kudos to the publishers because I COMPLETELY bought this book based on what it looked like.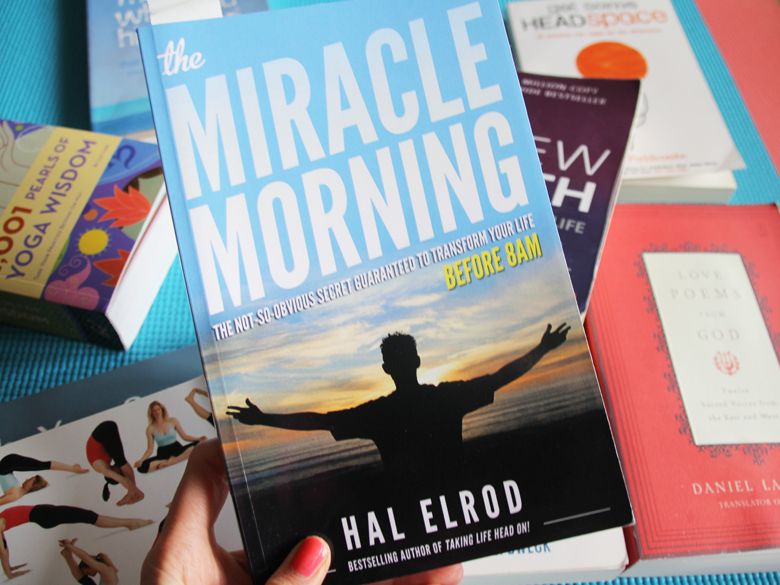 My friend recommended this book to me and I'm so glad I bought it! I'll be honest it started off quite cheesy, but about a third of the way in I was lapping it up! It gives some practical tips, tricks and routines to implement into your morning so that you can TAKE OVER THE WORLD. Mirrors a lot of what is said in The Monk who sold his Ferrari, but in a slightly different format.
Although, I'm still struggling to get out of bed in the morning though (NOT A MORNING PERSON) so am wondering if I was sold a dud copy?
Headspace is the book to compliment the meditation app, headspace. It is about the science of mediation, how to implement it and use it in your life and also a little bit of the back story of Andy Puddicombe the dude behind it all. I'm halfway through this book at the moment and am really enjoying it.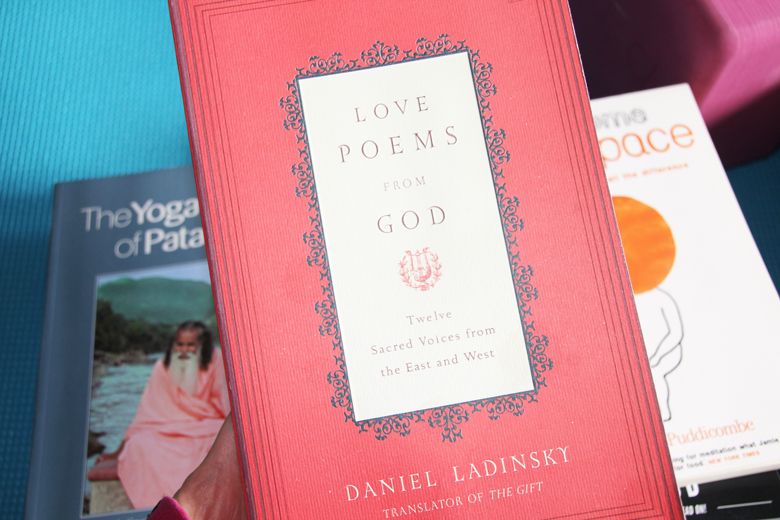 My friend Lulu gave this book to me as a gift and it is absolutely beautiful. It features inspirational poetry from poets, philosophers and prophets. It is the perfect thing to come back to time and time again and the collection of voices is rich, layered and filled with emotion. If you are into poetry, this is a goodie.
The same Lulu lent me this book to read and it is SUPER good. It's less "yoga-ish" but it's filled with tips on productivity, time management, focus, and setting your purpose in life. Really a great read for anyone who runs their own business!
This book is not pictured because it's currently with my friend Catherine. I actually won this book (ironic, lol) and the cover of the book is completely deceptive for how interesting it is! It features the "science" behind luck and lucky people in general. The more I read this book, the more I wanted to substitute "luck" for "the universe". The entire premise of the book is how we generate our own luck by the thoughts we create for ourselves and the way we affirm ourselves in our own mind. Very similar concepts to The Miracle Morning, and Mindset – although with a few scientific studies thrown in to back it all up. I can really recommend it!
What are your favourite books? What are you reading? Anything to recommend to me?!