At the end of 2015 I won a trip to see the Northern Lights courtesy of Transun Travel. It was such an incredible experience and of course, the Wedding Kit came along too! (You can see all our travels on the instagram account @weddingdressadventures)
Apart from The French Alps in 2014, this was definitely the coldest I've been putting on the dress so far! We stayed at the Artic Star Hotel in the Arctic Circle and were so lucky when one of the awesome guides offered to take some pictures for us!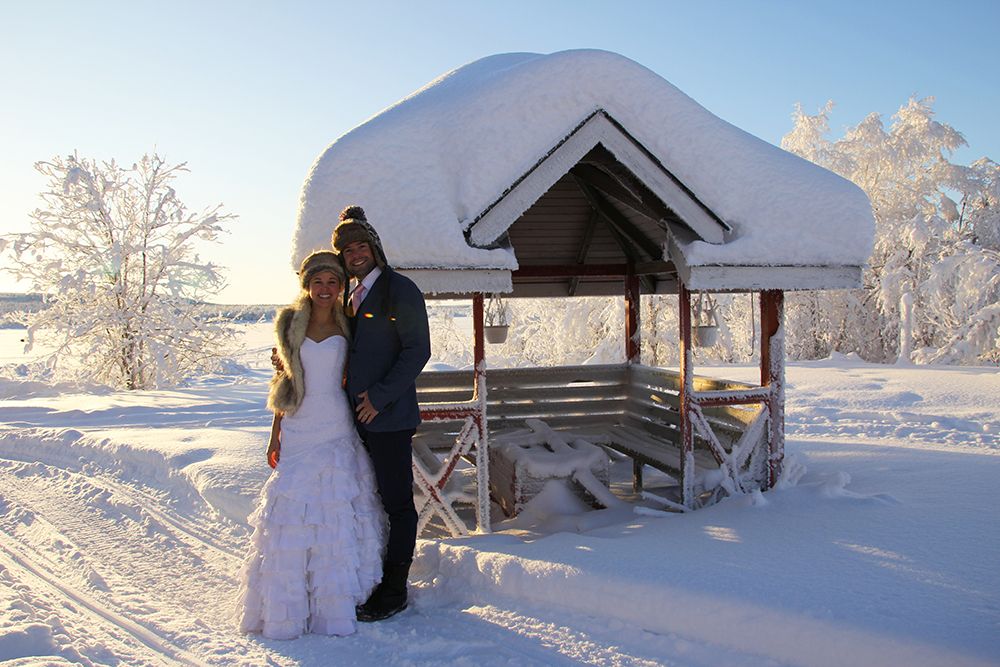 We did mistakenly take a bank of snow for actual solid ground and I accidentally sunk down about a metre in my wedding dress – which is a very tricky thing to manoeuvre in fresh snow!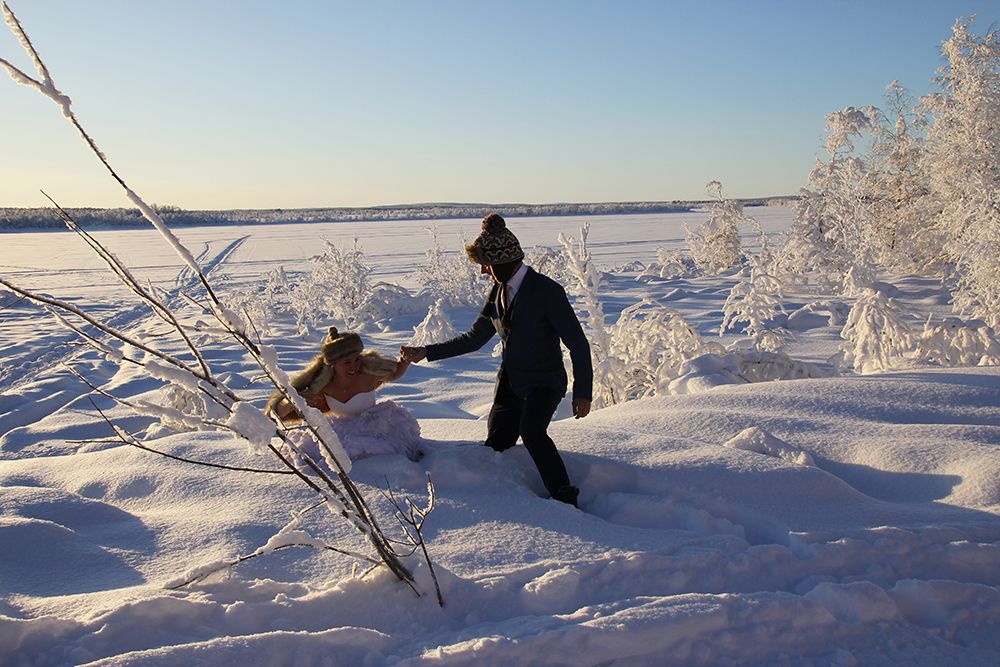 Luckily husband was on hand to fish me out!
We were on the border of Sweden and Finland and the scenery was unlike anything else I have seen before! Such crisp blue skies and everywhere covered in snow.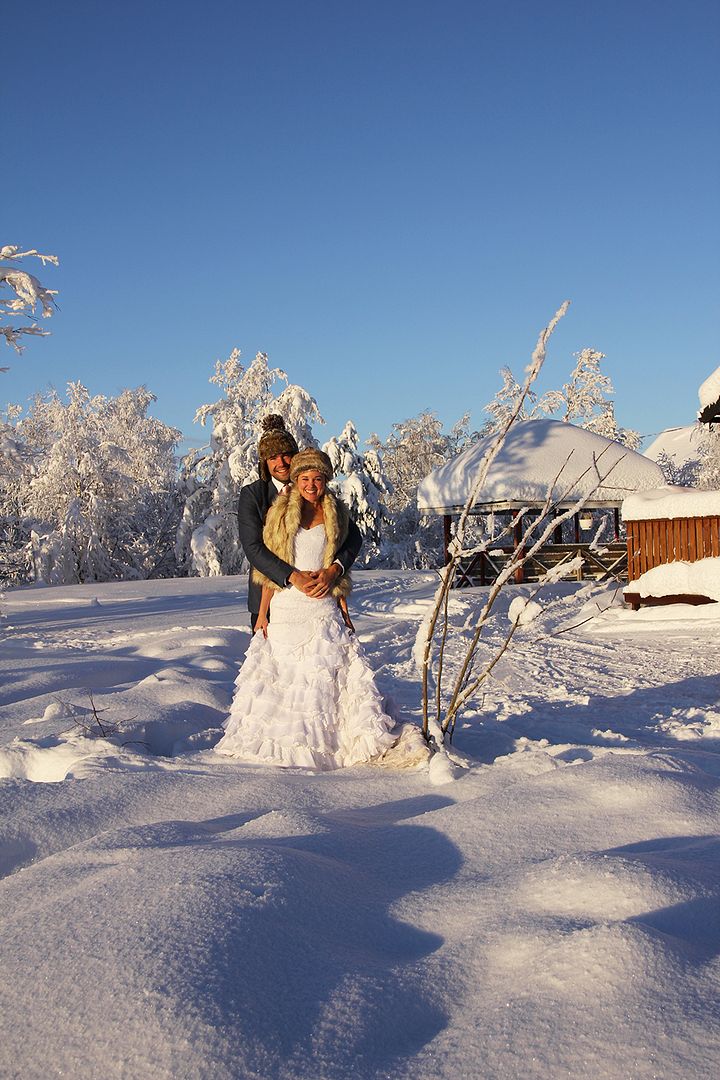 One of the guides came whizzing past on his snowmobile (the local form of transport) so we quickly hopped on to snap a shot!
Just miles and miles of snow! Doesn't it look like there is a heart around us in the snow?! I know, right.
and then he dropped me – which was NOT very friendly (or warm) at all!
And I think these next two shots are some of the most awesome we have ever taken in our wedding attire –
My absolute Fave!!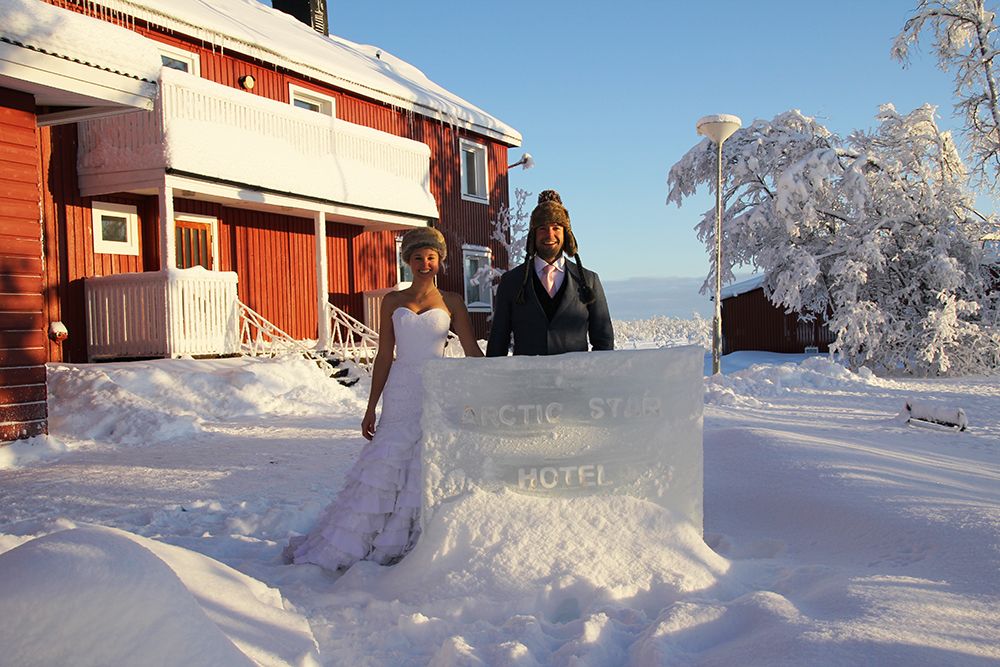 Thanks so much to the Arctic Star for having us to stay!
Warr and I then decided that we needed something "iconic" to show where we were, location wise – so we headed out in search of a sign –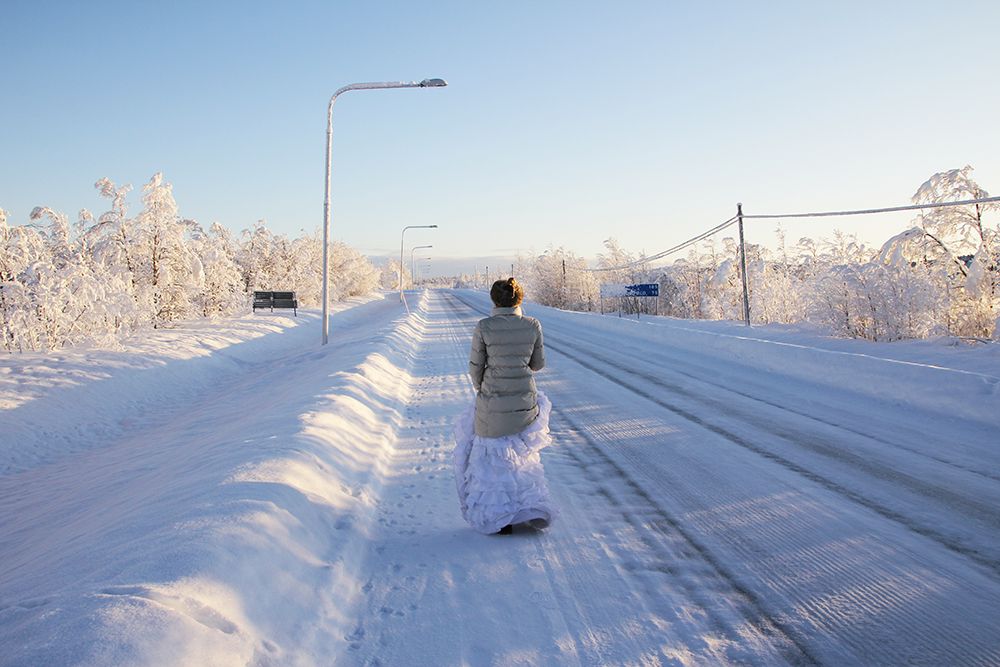 Eventually we found one – and I climbed the snow bank (WHOA, that is tough in regular clothes… and then try imagine doing it in a 5kg wedding dress!) After about 12 minutes of struggle, I eventually made it up and began to shake the snow off the sign –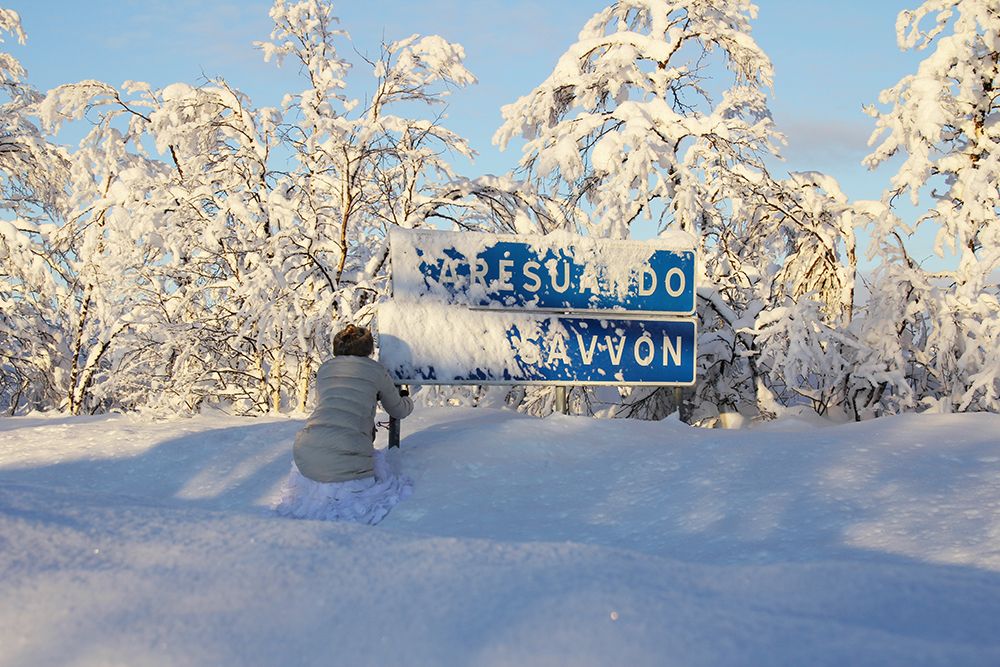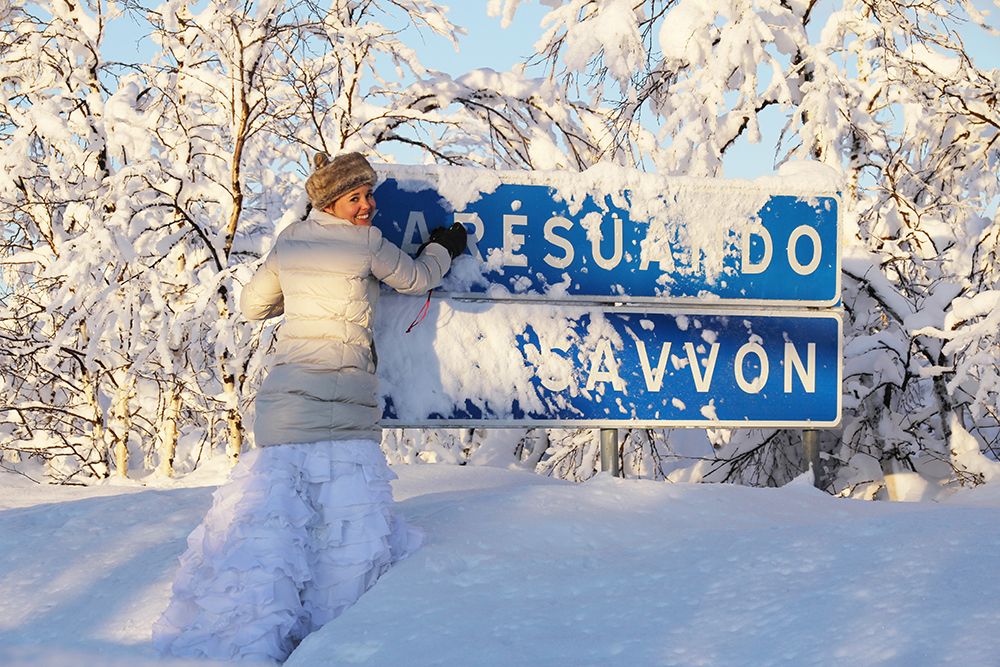 Warr set up our tripod in the hopes that he would run down the back of snow on the side of the road and then UP another bank of snow to where I was standing. If you have ever tried to "run" up a bank of snow – let me remind you how difficult it is. And then let me add a wedding suit.
needless to say the first few shots failed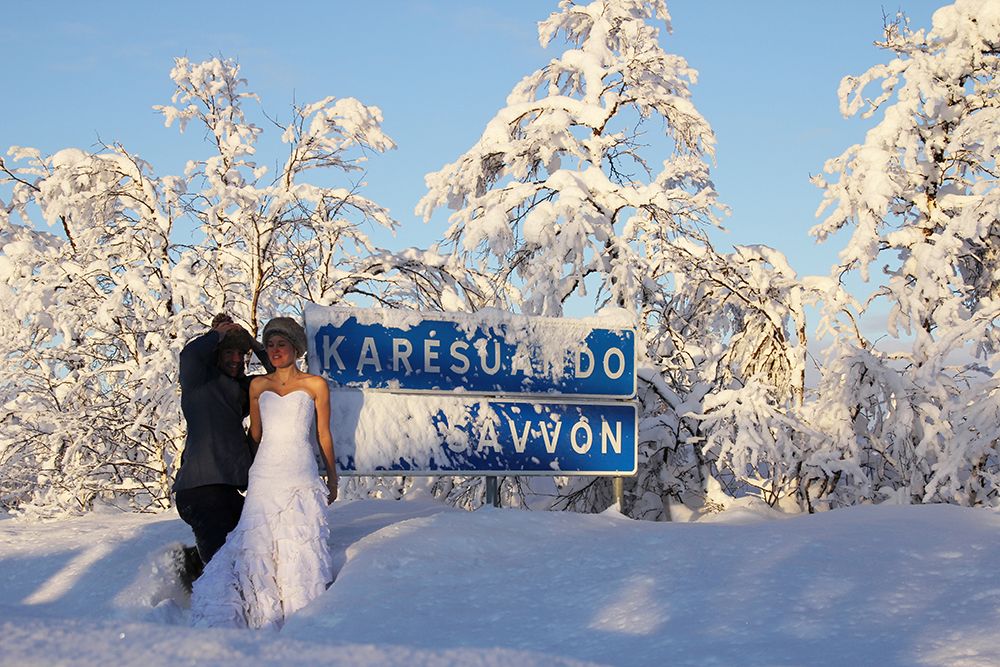 We had so much fun laughing and trying to get it right, thank goodness no one was around for miles to watch our crazy snow-bunny antics!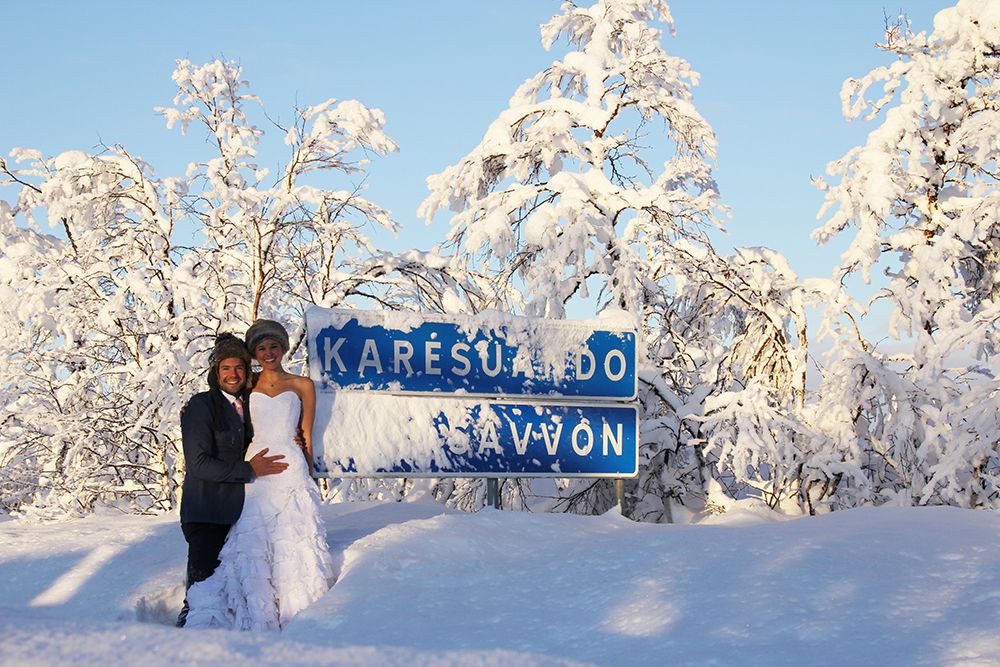 Eventually we got the shot!
And then back to the hotel to WARM UP with some gloggi and hot chocolate –
Hanging up the dress for the next Wedding Dress Adventure! Follow along @weddingdressadventures
Dress by : Maryke