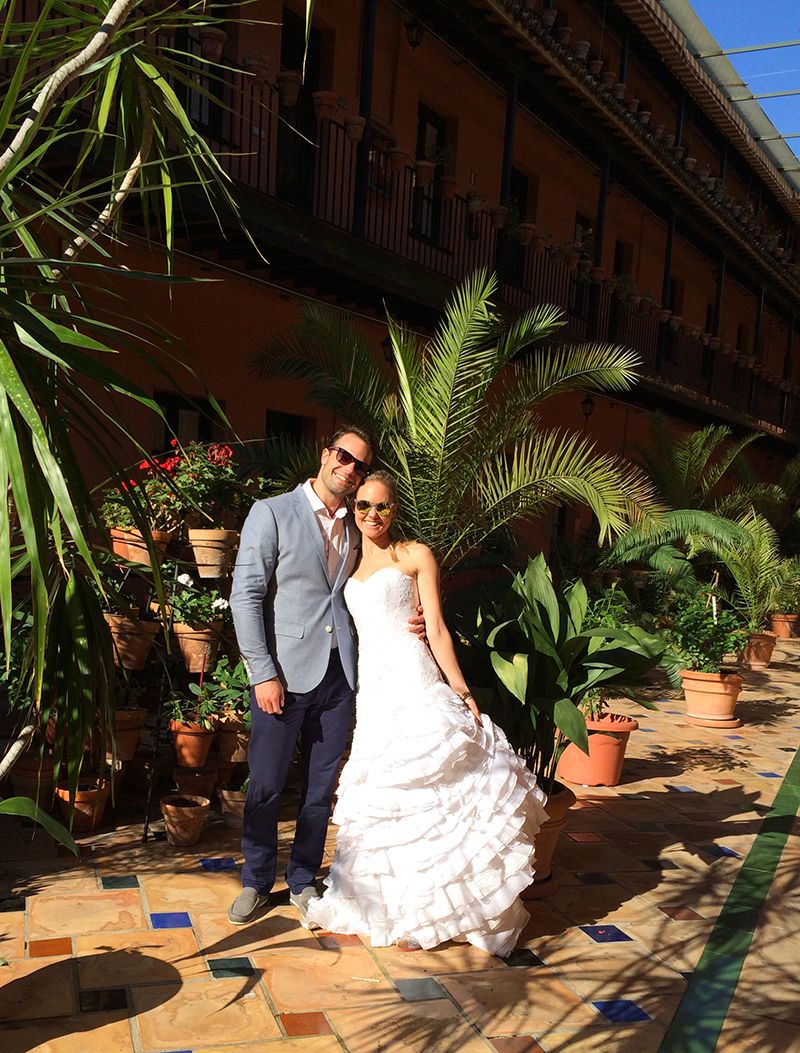 So, I'm slightly frustrated at having to type this blog post – as this was originally posted on indieBerries.com  – but I am busy moving old content over from indieBerries to Chedyer.com (to make space for something new on indieBerries) and it appears that a few blog posts have gotten lost in cyberspace. SOB. So I'm having to rewrite a few of them… The important ones at least.
This post is part of our #weddingdressadventures – so it's an important one to rehash!
This was from our little trip to Seville, Spain and we got back to our little villa and almost laughed off taking "wedding snaps" in favour of a siesta… but I'm very glad we didn't! Warren eventually hustled us up with some music (and possibly some sangria, I forget) – and we eventually emerged ready to take our shots in the Spanish sunset!
heading down in the villa elevator – always a very random moment emerging from your hotel room/bathroom/ public toilet/ restaurant in a wedding kit!
We hit up the local square and then asked some strangers (with epic language barrier) to try and take a photo of us…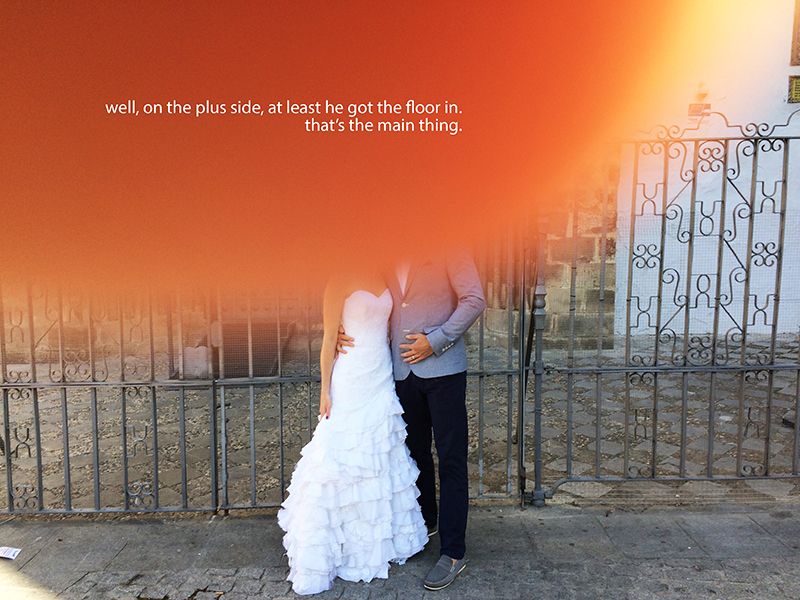 which was an altogether great thing.
But then we managed to find someone else who was slightly more adept at handing a phone camera.
One of my favourite shots yet!! <3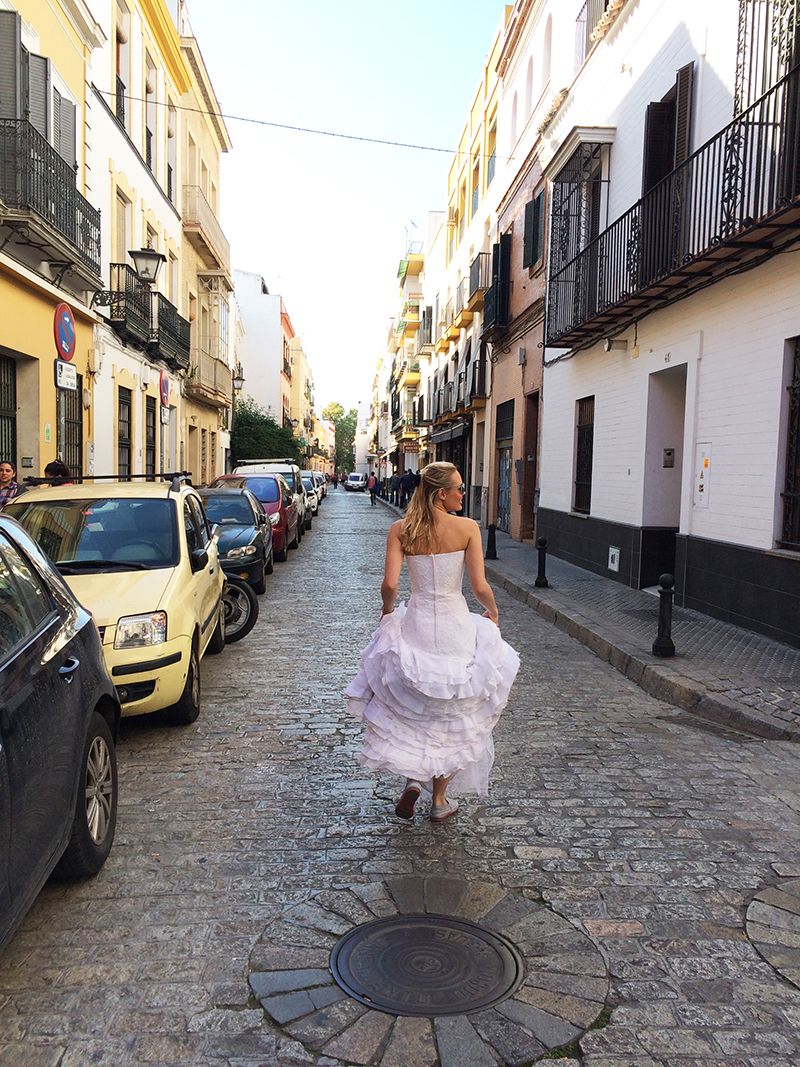 We then decided to tour the streets of Seville, looking for some Sangria!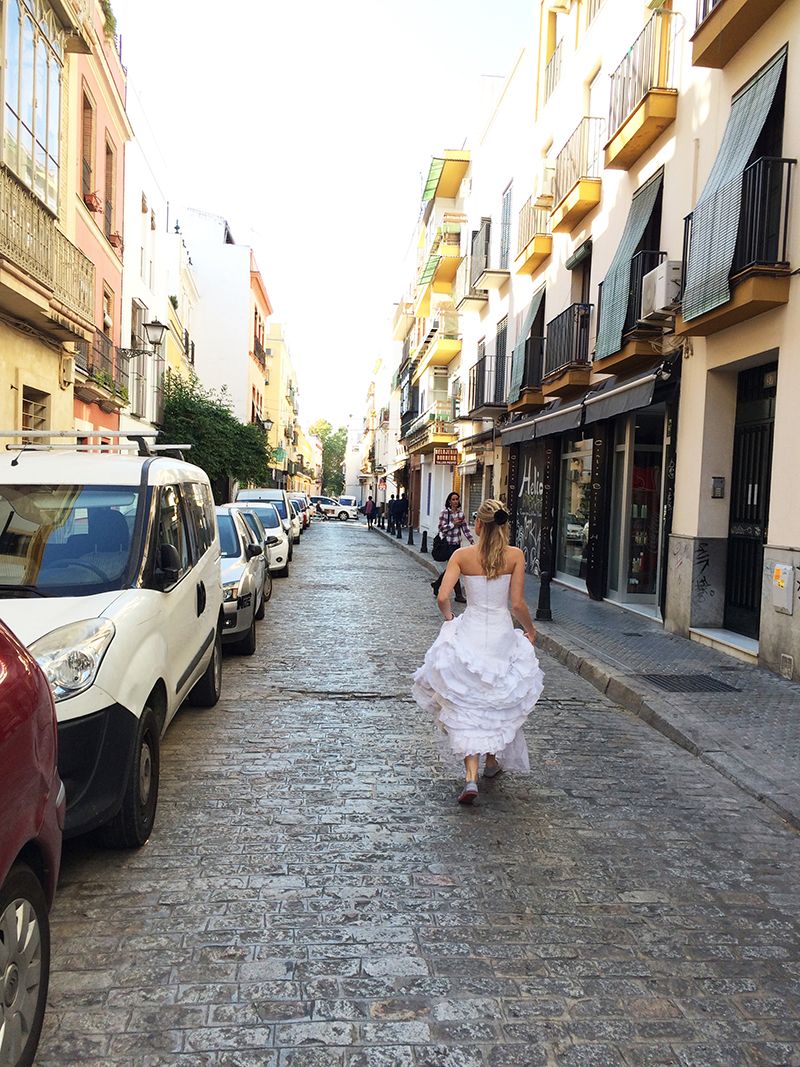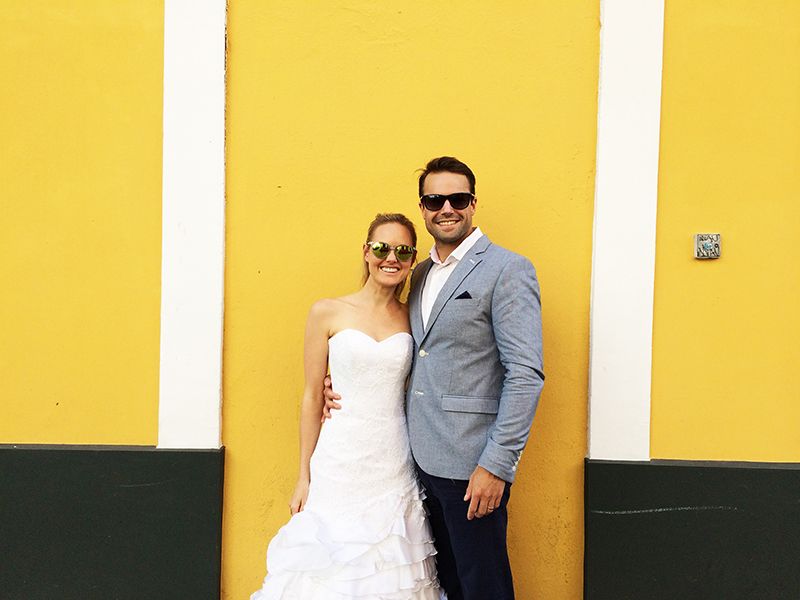 Sitting in your suit, in the sunshine, drinking Sangria on a Tuesday, as you do.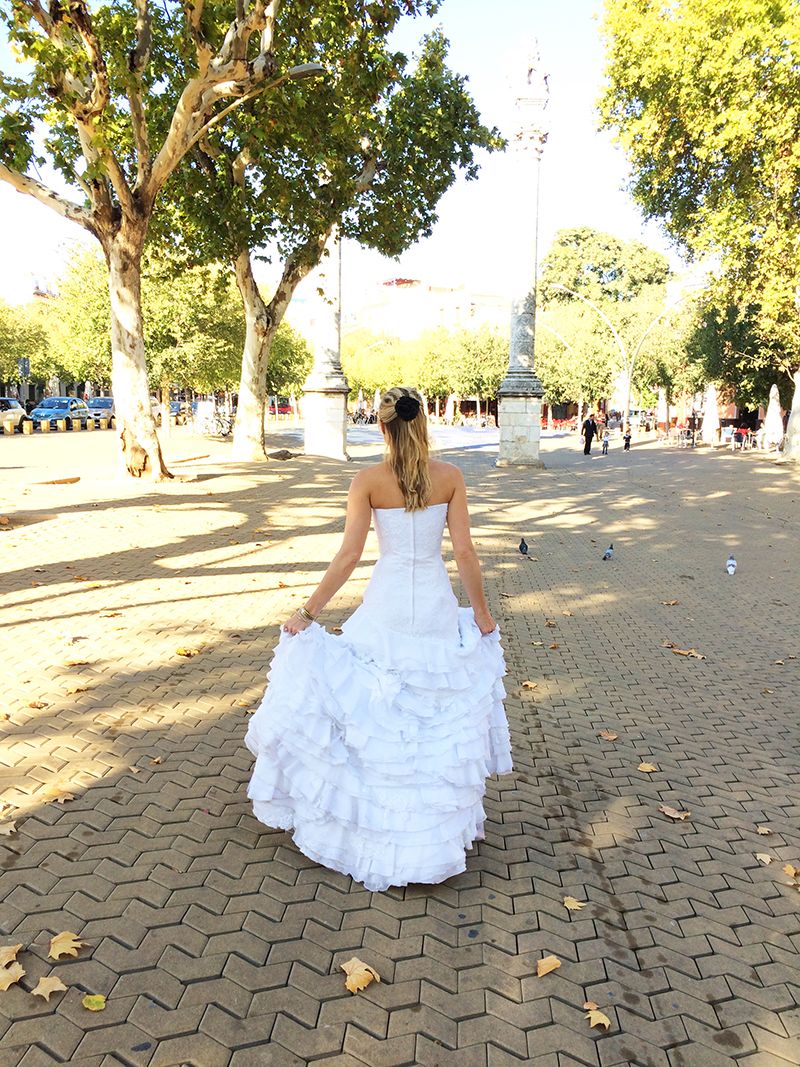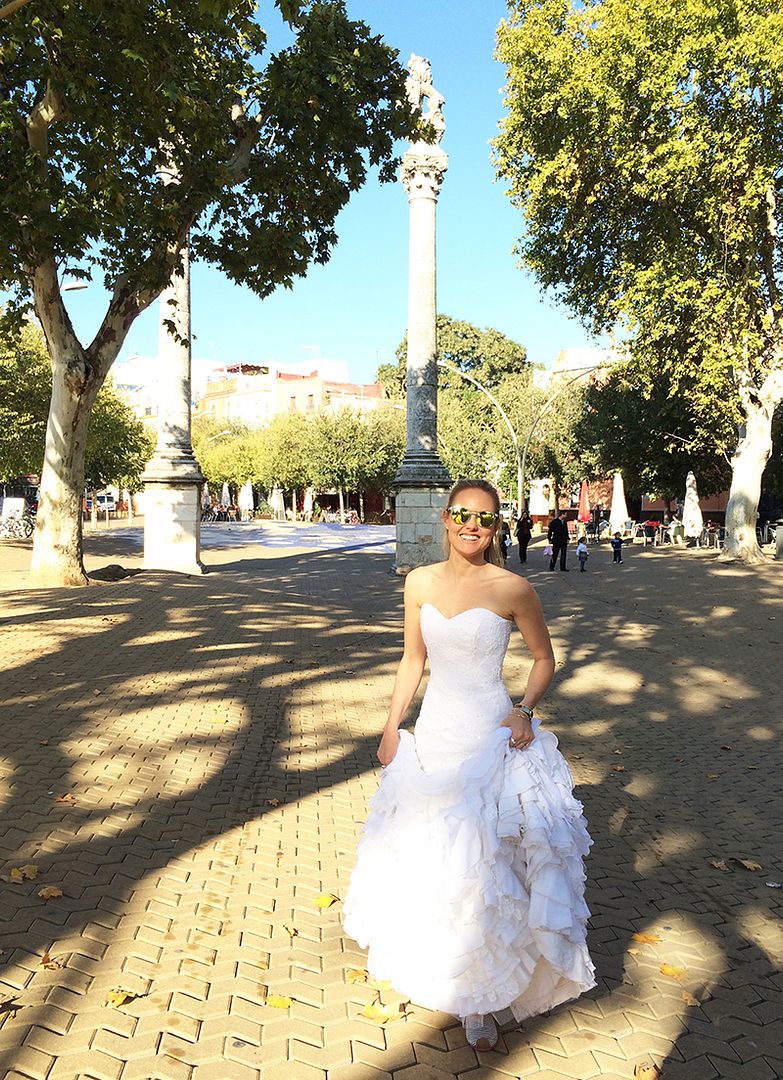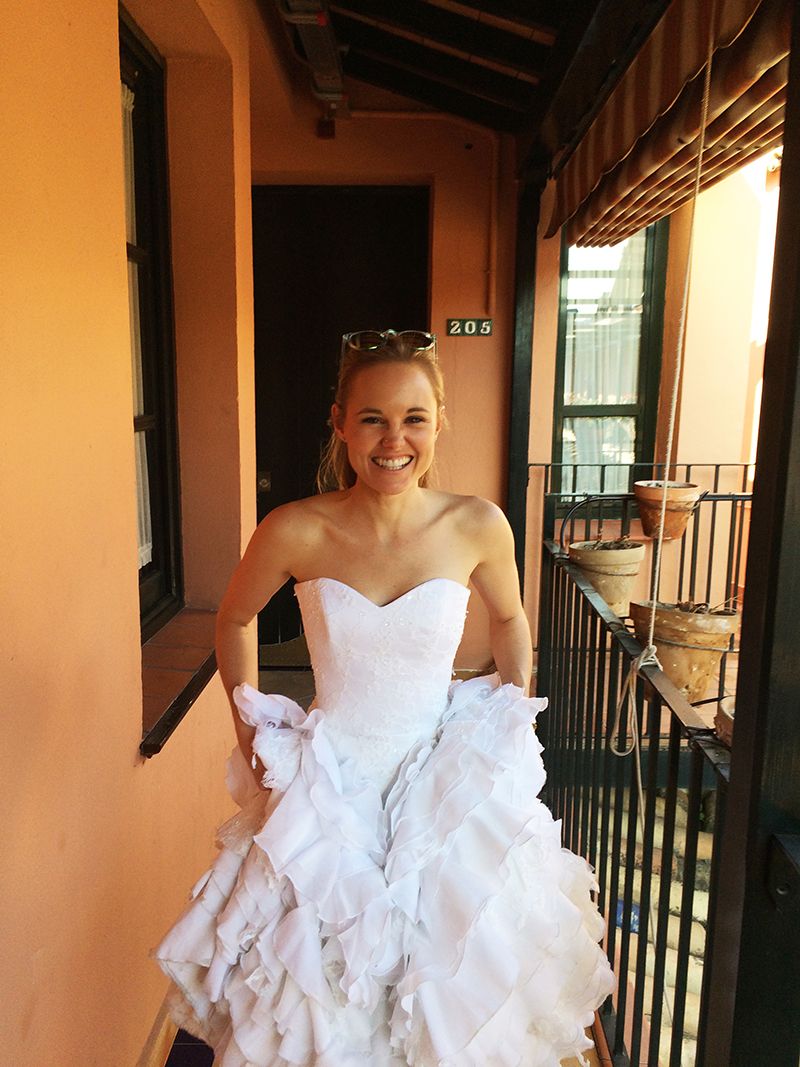 And then back to our little villa to siesta!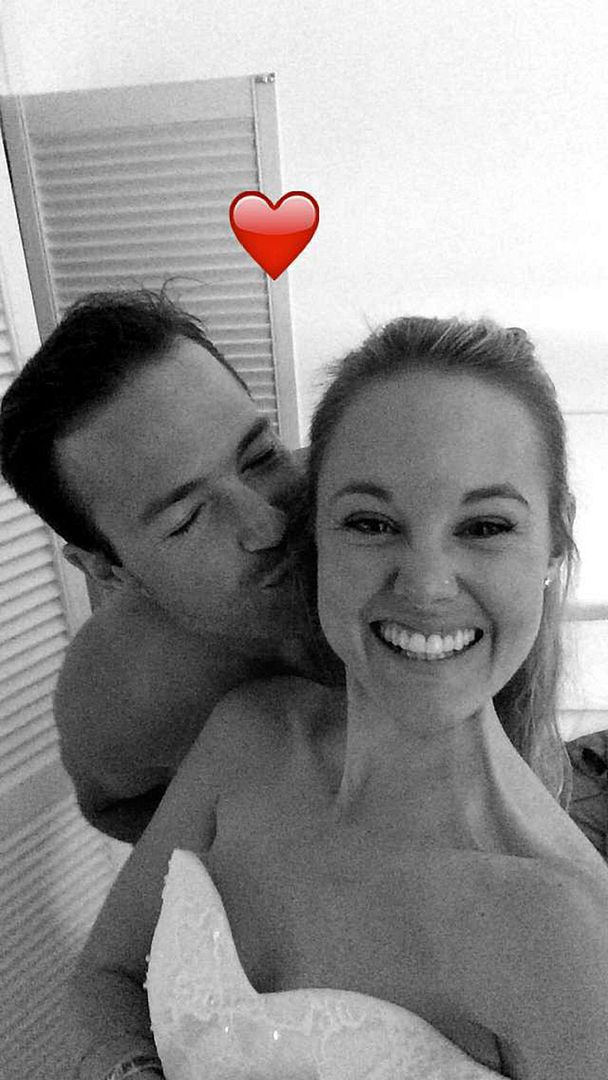 Another one to add to the Wedding Dress Adventures collection!
We have also started an instagram account solely for the wedding dress adventures – take a peek here: @weddingdressadventures if you want to follow along!
xo