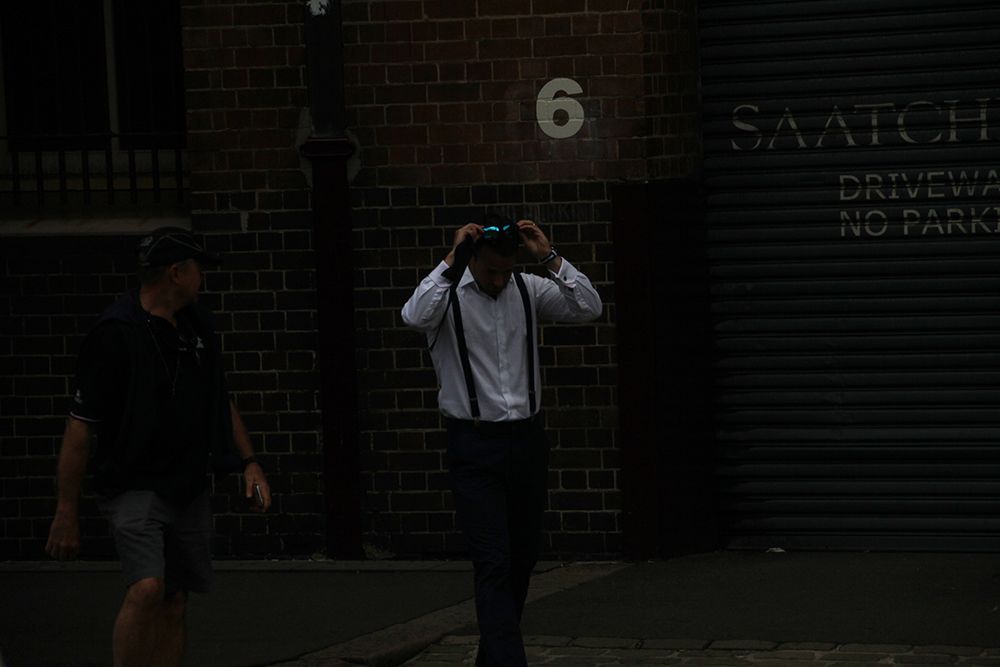 Losing all our wedding photos was pretty devastating… but it definitely has been fun "re-creating our wedding album" around the world! It's always a bit of a tricky thing trying to find a place to change INTO YOUR WEDDING ATTIRE when you are strolling new city streets with a wedding dress stuffed into your back pack.
Luckily though for our trip to Sydney Australia over Christmas 2015/2016, my family were on hand to help out… We did however still have to get changed in a dodgy public toilet – but luckily my mom was there to help make sure my dress didn't touch anything… suspicious. The boys got on with helping Warren trying to get his bow tie sorted…
Brother Blake snapped this pic of Warr (and my dad) emerging from the "change room" – coincidentally 6 is the date we were married! Who needs professional wedding photos when you have artistic shots like this?!
It was so boiling hot, and my mom and I had to wait AGES for the boys to emerge. (boys, sigh)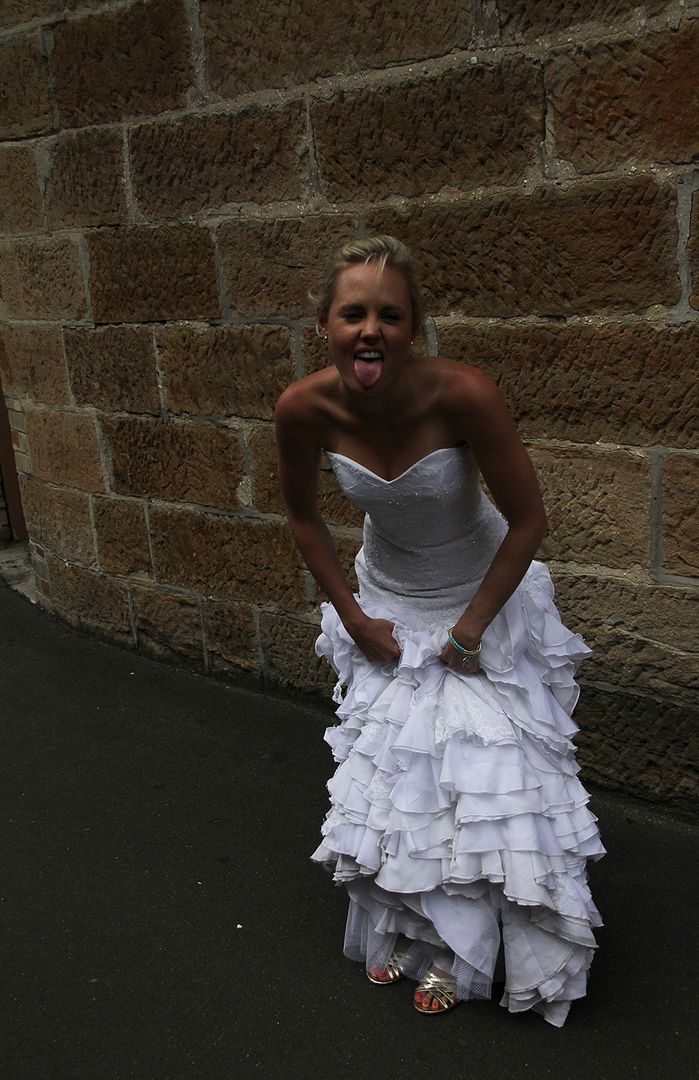 I very nearly melted, but the mom still got me to do a few twirls –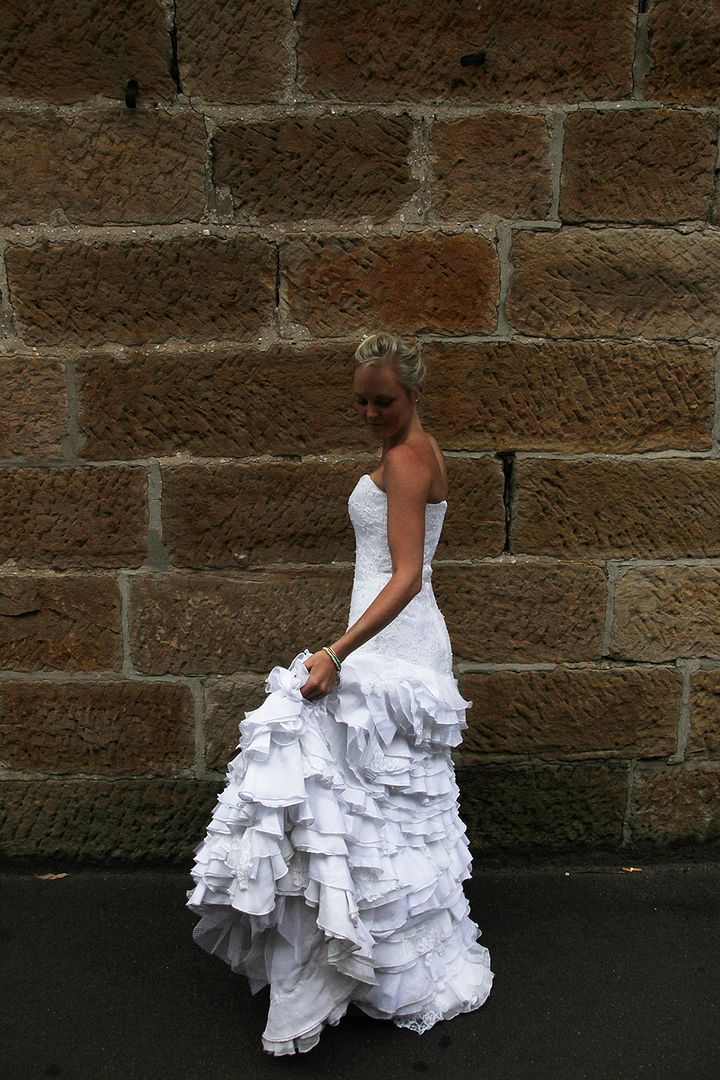 We headed over to the bridge we had scouted for our "Sydney Opera House" shot and then realised we have to wait in the queue with half of Asia. So we sat patiently waiting on the docks –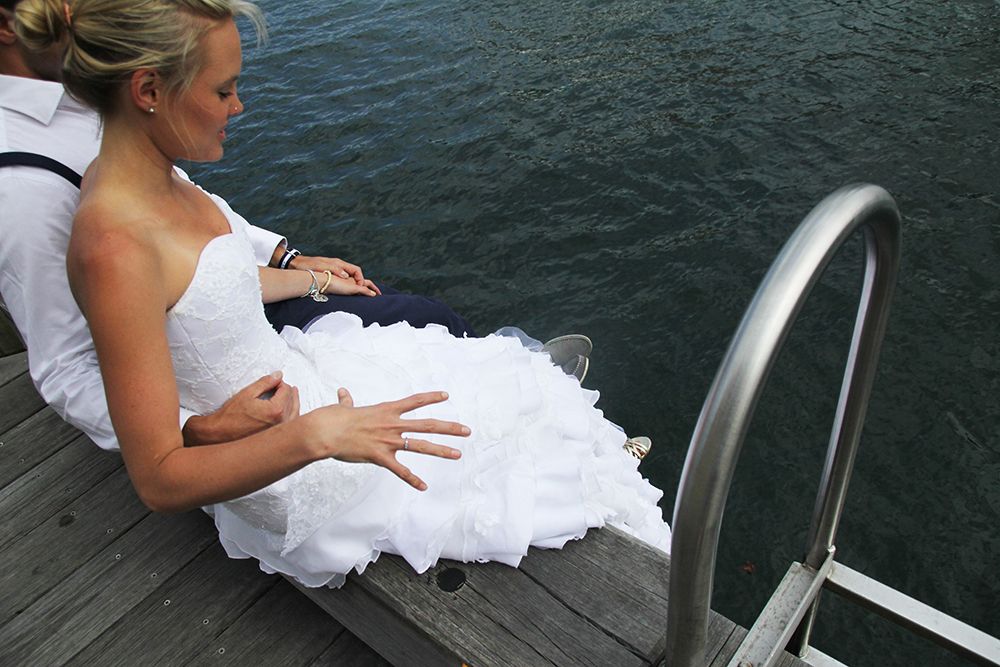 We pretended to be a Daniel Wellington advert –
(AND WE ARE PATIENTLY WAITING FOR THEM TO FUND OUR NEXT BIG WEDDING DRESS ADVENTURE)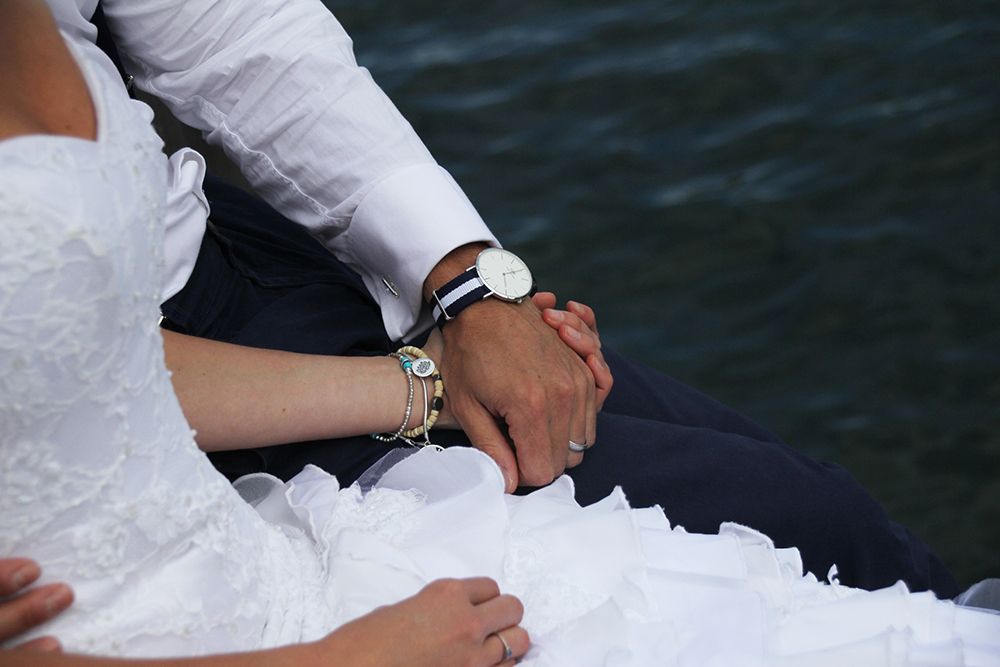 ahem *coughs*
Eventually we inched closer to the Big Ol' opera house!
SHOW TIME!
Sydney Opera House, Australia: Check.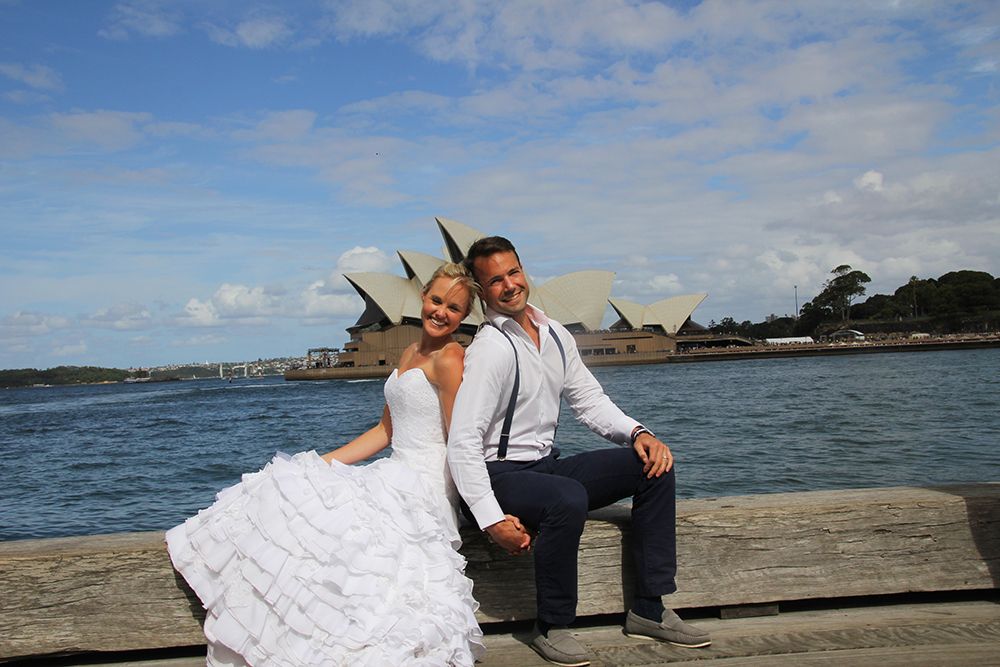 It doesn't look like it, but we had begun to amass quite the crowd of onlookers…
Next we decided (after a bit of persuading from my mother) so head around the Sydney Harbour to get some pics of the Sydney Harbour Bridge…
At this point we had gathered a few cheers and shouts from onlookers and even one of the Asian Tourists who decided that we were better subjects for his pictures than the Opera House. Lol.
There was a giant ship that was docked just to the right – and when the people on the top deck saw us in our wedding kit there was much shouting and congratulating from the boat!!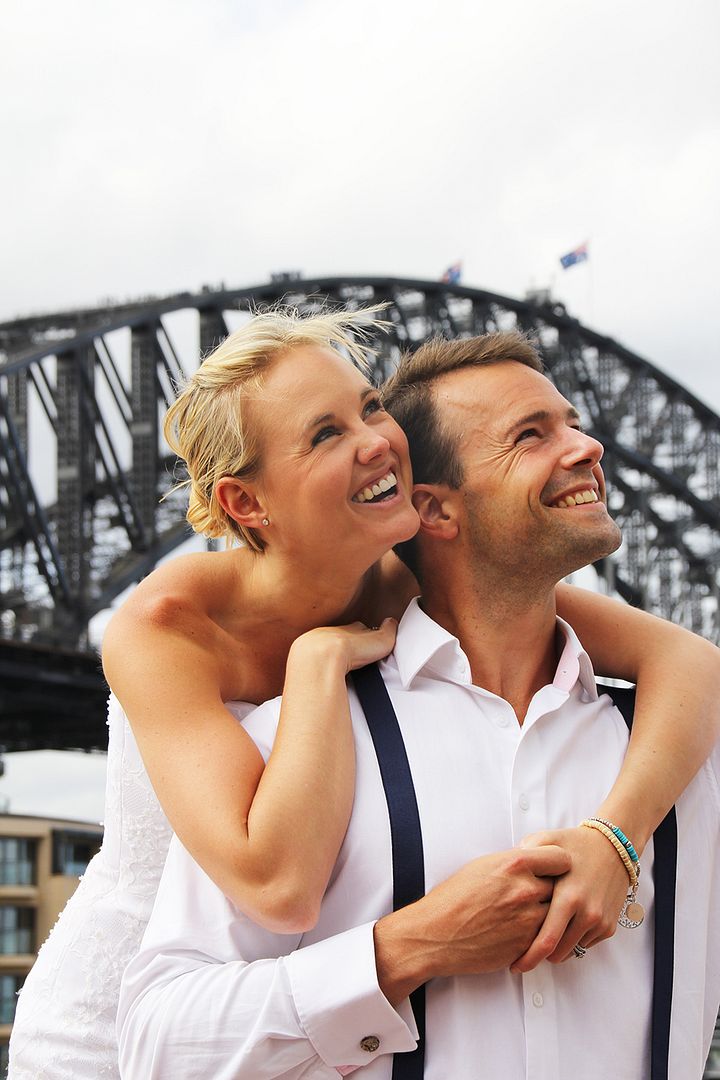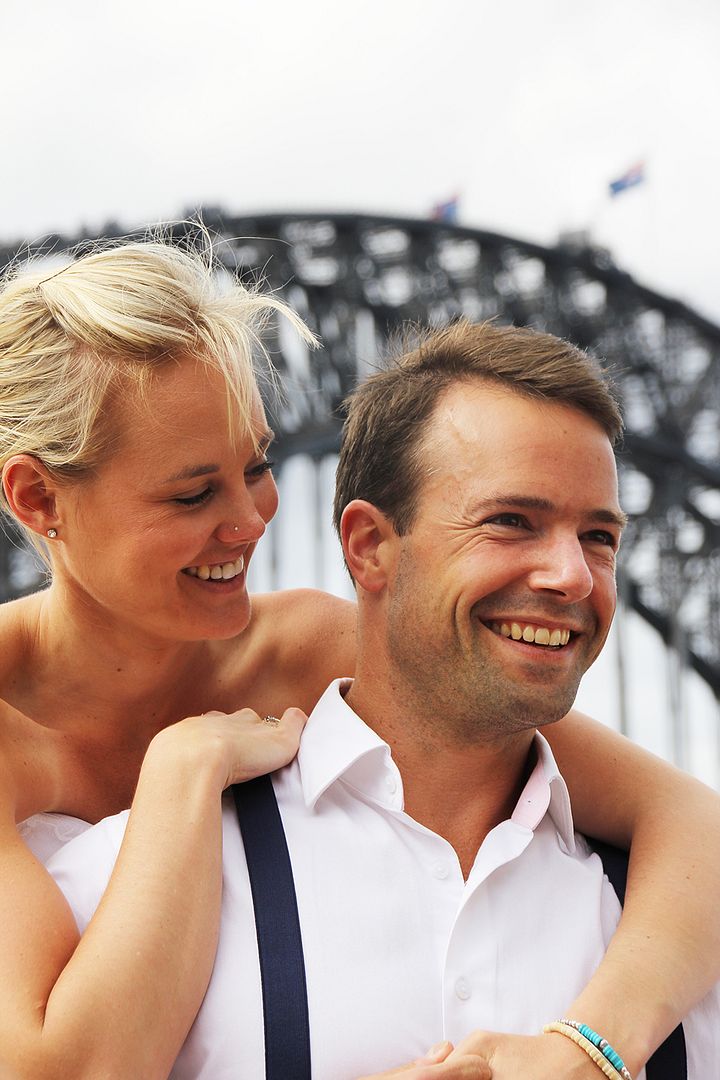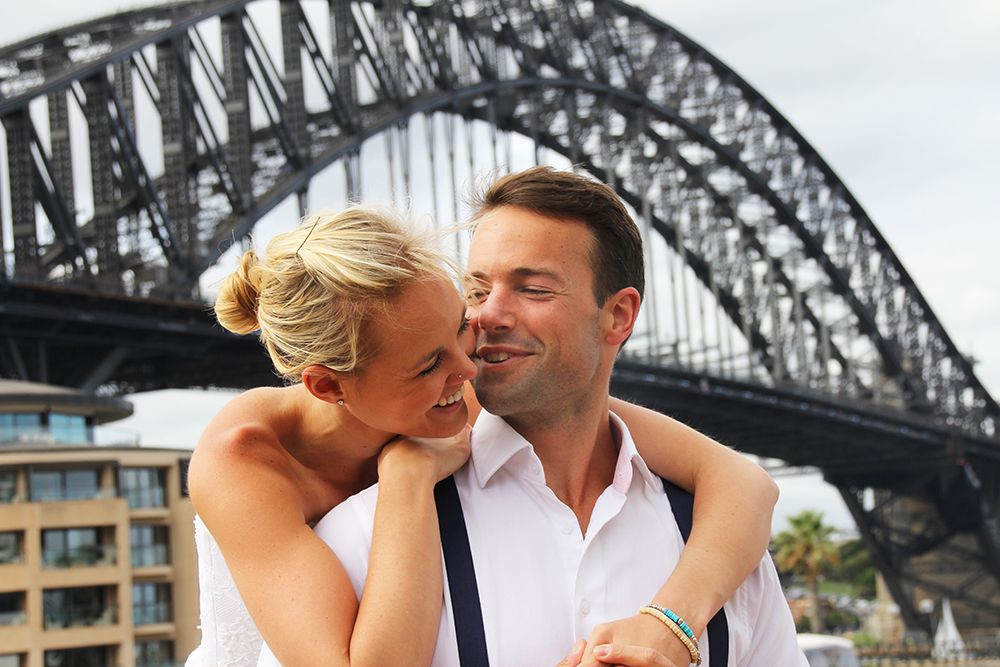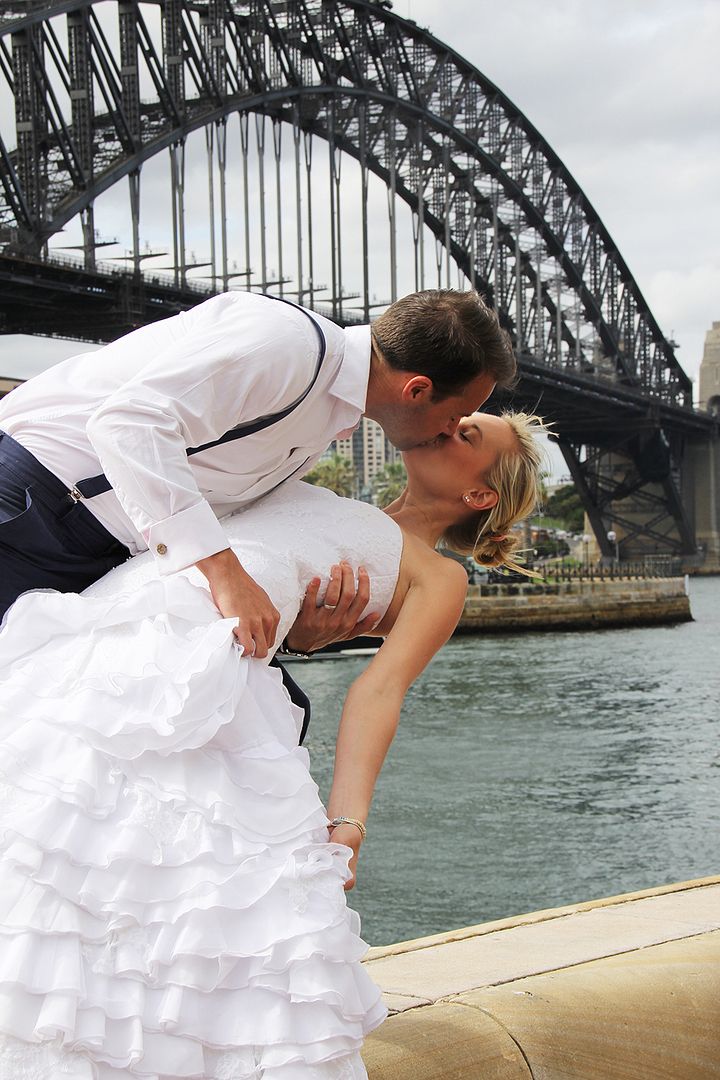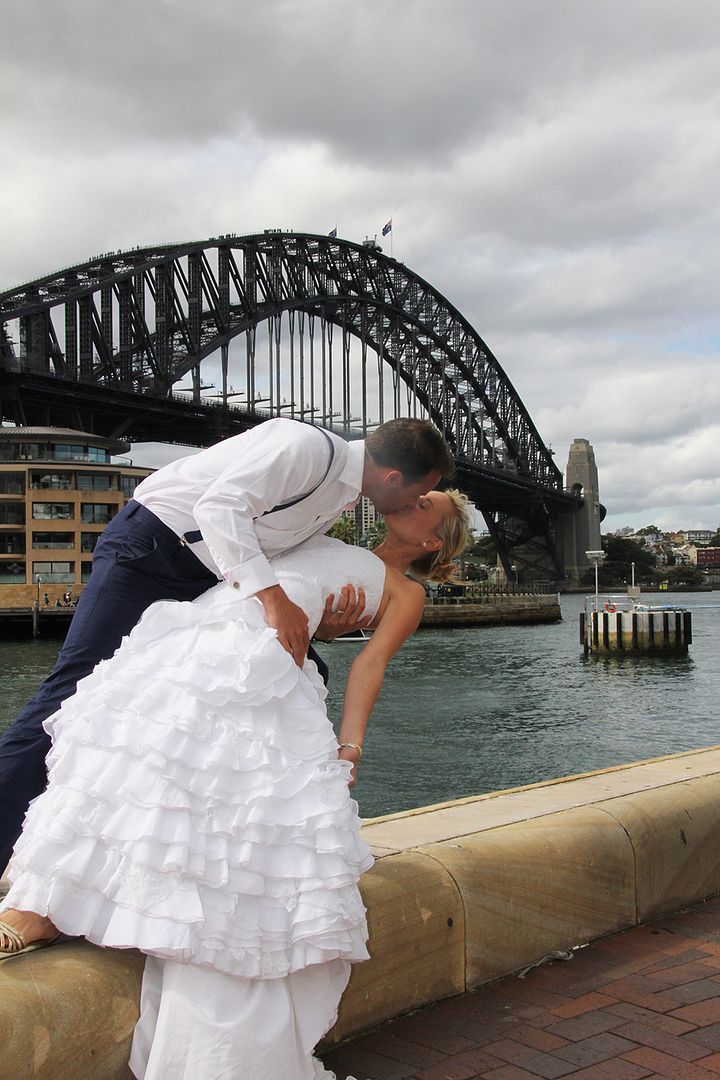 After all our adventures, we decided to try and find a place to change out of our wedding kit and have a cold celebratory drink!
I will be honest the entire wedding adventures photo taking is WAY easier getting pictures when you have your bridesmaid (mother), director (father) and photographer (brother) all on hand to help!
We eventually wondered up to the Museum of Contemporary Art and snuck into the bathroom to change –
Another adventure added to the list!
Follow along on instagram – @weddingdressadventures
* * * * *
Supporting cast:
Bride: Ché Dyer
Groom: Warren Dyer
Photographer: Blake Kershaw
Director: Graham Kershaw
Chief Bridesmaid: Denise Kershaw
Wedding Dress: Maryke