As a yoga teacher, YOU are your own brand. Your students will be drawn to your classes for the unique essence that you bring to them and as such it's important to have a consistent branding that is completely true to your vibe and style. As a qualified yoga teacher with a background in communication design, I truly understand the target market and will be able to bring you a branding package that will help you attract the clients that are right for you, in a way that makes you feel authentic, professional and inspired to start sharing the awesomeness of yoga!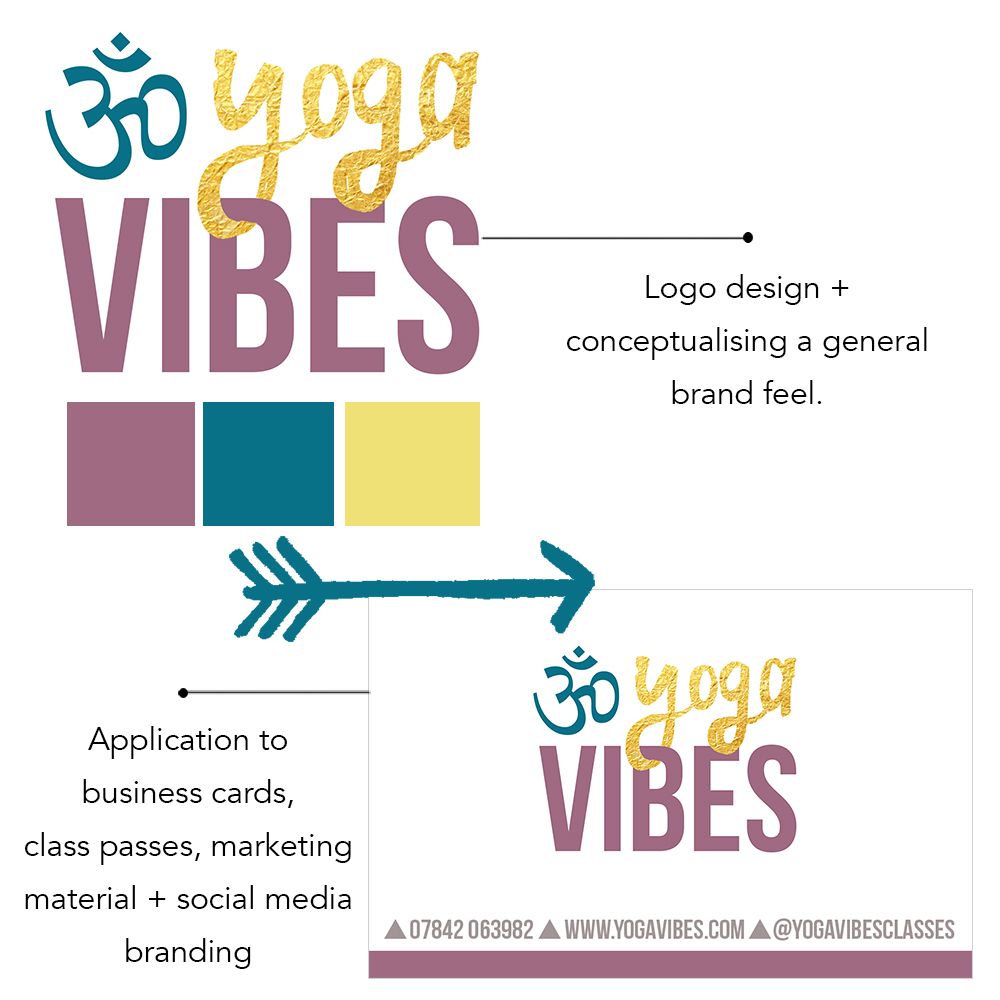 Full Branding Package: £500
Logo concept and design
Business card layout
Marketing flyer layout
Class Pass Card
Facebook Banner
All created with a consistent branding look and feel aligned with your target audience.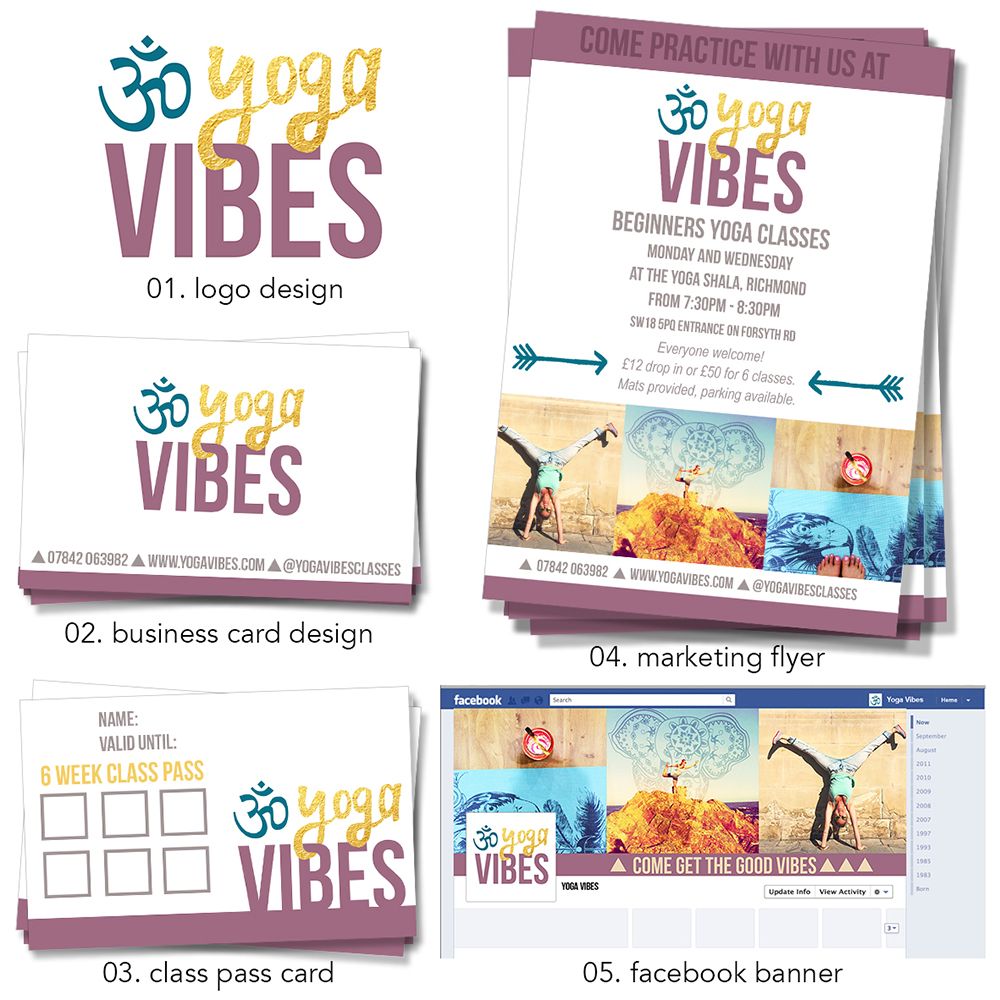 Or Smaller Bespoke Packages starting from £350
Including 3 of the 5 listed above
eg: Logo + Business card Layout + Facebook banner
or  Business card + Flyer layout + Class pass card (if you already have a logo)
If you'd like to chat about a more bespoke service or have something you'd like to work on, please get in touch via email on che.strawberries(at)gmail(dot)com
New Yoga Teacher's Advice
I've created an email series with the things that I wished I had known in my first year of teaching yoga. I get nitty gritty and talk about pricing classes, hiring space, how to market, the strategies and tools I use and what has and hasn't worked for me. If you'd you like to hear my thoughts - feel free to sign up!